And speaking of second-half surges, St. Brown's production exploded when the calendar flipped to December. Over the final six weeks of the season, the slot machine racked up the second-most catches in the entire NFL (51), behind only receiver triple-crown winner Cooper Kupp (53). Add in 560 yards (fourth-most) and five touchdowns (tied for second) during this span, and the 17th receiver selected in the 2021 draft suddenly became a fantasy league winner.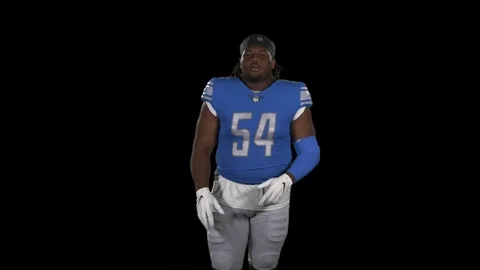 Alim is a fan!.
Look to the sky and you don't see the Sun…you see the Sun-God.
Future is bright in Detroit.
Scroll thru those and you will see a category where Detroit just killed it, UDFA's. We had 6 that contributed, most teams had zero or one. Yes, some of that was because we had no choice, like TE, CB and kicker. But, esp CB and kicker we struck gold. Kicker hit 13 of 14 and the CB's were coached up rather quickly, enough to know that they have the talent to be out there and hopefully can improve on their 2021 season. If we were to simply judge our rookie class by the draft only, it would still be pretty good, but it really was the UDFA's that made our rookie class special.
Yup!!!
As long as our boys stay the course, we will be in the conversation for some time.
Ironically the teams that are in the conversation every single year, like the Chiefs and Packers…. They pass on 25-28M a year deals for 28 year old WRs…. They cut 29-30 year old edge rushers making 20M, and avoid paying 12-15M per year for 30 year old safeties.
Sadly we will surely see something like….
GB-
T Burks
Zion Johnson
Z Paschal
S Moore
KC-
Olave
L Cine
A Ebiketie
K Walker
Both teams could be right back where they weee vs going all in on a 2 year window
Hmmm…. I wonder what those two teams have in common?
Pro bowl QB and nothing else gets you 10 wins lol.
*Unless you're the Lions.