The comments on JG are spot on!
I don't agree with where they have Goff ranked. Trey Lance is not better than Goff at this time.
I won't argue with that or a lot of other positions. I'd take Brady ov Erin every day. Josh Allen is lower than he should be as well.
I do find it hard to put Goff in the top 20.
I definitely agree that Josh Allen being under Rodgers is a head scratcher. But I don't now why Goff is ranked lower than Geno Smith and Marcus Marriotta
I mean Ryan and Prescott over Stafford?
These list are usually odd and or politically correct. They get some right and lots wrong.
Edit: And why is Kyler always rated so high?
Goff isn't amazing but there's no way he should be that low.
They rate Russ as having more arm talent than Staff? I would rate Russ as a better QB despite from all accounts him being a bitch ass phony. But more arm talent? That's crazy.
Why do you think he is a bitch ass phony??
I have one story from a friend in Seattle but otherwise it's mostly the religion on the sleeve stuff despite the upgrade the wife move and otherwise just my instincts. His benevolence has always to me seemed tk be self/serving and vapid. But he won man of the year so I guess it worked.
He's a Lion, now. He sucks like Matt Stafford sucked.
The NFL and media HATE Detroit with a never ending passion.
Madden did the same thing with Stafford. He was rated low here and now has a great rating. Goff was good on the game when he was with the rams now he's one of the lowest rated starting qbs in the game
Trevor Lawrence at 15 is the worst thing about that list. Trev sucks.
There are at least 7 head scratchers on that list, starting with Rodgers over Allen.
If you're going on the past, Tom Brady is the GOAT. Goff is a two time Pro Bowler who has been to the Super Bowl.
Oh yeah, he's a Lion.
This list is just dumb on so many different levels.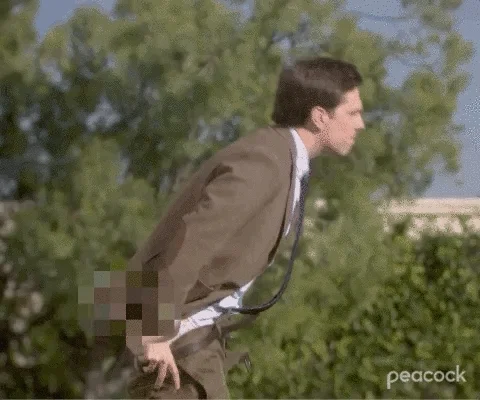 It really does kind of crack me up. Two years ago at this time, Goff was a media darling. He went to the playoffs.
Then, for some reason, McVay wants our "sucky" QB, and the guy that sucked for 12 years became the darling, and winner, and Goff all of the sudden sucked.
Like teams had nothing to do with it.
Goff was neither the Rams or the Lions GM.
He's the same guy he's always been. Did he ever have a losing season before he became a Lion?
Last year shook him a little. It's understandable.
He's just gotta stop shooting not to miss and just be Jared Goff.
It's a current ranking based on this past weekends performances though. They update it every week. Every year "The Lions don't get any respect". Well honestly boo Fing hoo. They have more than earned the disrespect. If you want the media to respect the Lions, well then the Lions need to wash the stink off by winning. People have been singing the same song for 30 years. Why should anyone respect a perennial doormat? If you want your team to be respected by "the media", just follow a winner, or hope that the Lions finally turn it around.
Who gives a shit about some dumb rankings??
Anyone that has guys like Dak and Murray ahead of Stafford is a joke!!!
He does have a sweet flow though. Better hair than arm
Not a fan of the list. Honestly Fields should be ranked higher than everyone in his draft class, except maybe Lawrence.