I am calling it now, we will be a top 15 D this year.
I actually think the defense is going to surprise people and the offense is going to struggle some. On defense you can give up big plays and still hold enough to keep other teams to field goals or less. On offense when you have a breakdown and get behind the sticks it is harder to recover. I think the offense will be ok but it is still young and learning and I think that will impact offense more than defense in the first half of the season.
Offensive and defensive schemes designed to use the players strengths, rather than forcing players to fit a scheme? What a novel idea!
It feels like we have Tom Moore back.
2nd year Sewell and St. Brown.
Rookie Jamo.
The rest of the offense is made up of veterans. Goff has playmakers everywhere. The offense is very capable, even if Jamo sits the entire season, they should be
FIRE!
The best way to improve the defense is to keep them off the field. No, that's not a tongue in cheek comment. Statistically, year in and year out, the top defensive performance are paired with an offense that consistently wins the time of possession battle.
This keeps the defense fresher and healthier, both from game to game and throughout the season. Fewer plays to get nicked up, the big beef isn't sucking O2 on the sidelines.
Our offense, for the first time in a long time, has the line to grind out a solid four yards per carry on a majority of running plays. I can't emphasize how much of a difference maker I believe that will be for the team as a whole.
As long as the offensive line stays healthy, my expectation is for the defense to finish in the league top 10, Statistically. Go Lions
!!!
I hope for the defense to be middle of the pack. Probably in the 15-18 range.
If the defense is + top 15, and the offense plays up to it's talent, we could make a deep playoff run.
Anybody thinking this is a good defense is kidding themselves. Our line backer situation is one of the worst in the league and we have maybe one starting defensive tackle.
We won't be the worst defense but I'm expecting somewhere in the 20-25 range
Defense is as much about effort, scheme, and discipline as it is about pure talent.
That said—-
Hutch has crazy talent- 1st
JO has talent- 3rd
C Harris has talent- 1st
A Bryant has talent- 4th
Paschal has talent- 2nd
McNeill has talent- 3rd
Rodrigo has talent- 6th
Barnes has talent- 4th
Walker has talent- 3rd
AO has talent- 5th
Okudah has talent- 1st
Joseph has talent- 3rd
Hughes has talent - 1st
Right now Brockers, AA, Taylor, Biggs, Levi, and Elliott- hopefully we have 2 of these guys who can play as 50pff type players if need be…
A defenses best friend is an offense that can run the ball. Less time on the field will decrease our defensive stats considerably.
There is a flip side to that also, if the defense can't get off the field it compounds the issue, both for the defense and the offense. What I am saying is they are complimentary, if the defense can't stop the other team from scoring then the offense is playing from behind and will never win the TOP. So I agree the offense needs to be able to move the sticks to keep the defense off the field as much, but when they are on the field they have to be able to make stops consistently.
Edit: Let me add I like the DE situation and I think the D gets more pressure, but my concern is teams will negate this with quick throws and routes and the LB's and CB's will be exposed as being the weak link. This will become apparent real earlier in the season if true, like maybe even the first game.
"Holmes admitted that going into this offseason, the Lions' secondary had the biggest questions surrounding it. "
Daaaaamn…
this tells me Holmes feels better about the DL and/or LBs than I would have thought. If DBs are the biggest concern, we may be better off than I thought.
"I can't stop smiling. I love the kid," Agnew said. "The kid's relentless, effort, and much better athlete than you thought he was in the draft process. Man, the things he can do rushing the passer, inside, off the edge, using his hands. He's very creative as a rusher. I would just say this, we got the right one."
H U T C H!!!
…aaaannnnnd…JaMoss ain't sittin' the entire season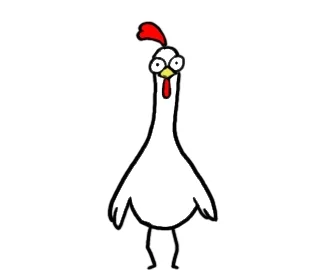 Yes - I agree w/this too. We will get more pressure, but maybe not great. I think teams will still have most of the playbook available against us. Our pressure will be average, maybe slightly above…just guessing here…remember, last year we were 3rd last. WE are adding more guys, and coverage sacks are a thing too.
On the other side of it, I like our DBs and we will be in nickel a lot. Rodrigo is gonna surprise, so it's up to AnalZone. Haha!
Lots of variables.
Mmmmm…skeptical.
LB unit is bottom 5
DT unit is bottom 10
Safety bottom 15
CB bottom 15
Edge Top 15
Mark me down for 20-22 range.
Put me down for 10-14 on the offense though.
We agree to disagree on this one Wes.
Alim is going to be a terror in the middle, Hutch, Harris, J-Okwara, AND Bryant on the edge! That's some great edge depth and talent.
Barnes will have a breakout year and Rodrigo will only get better, he's our new Boyd.
The pairing of Walker and Elliot give us a safety duo that will prove to be top 12 in the league.
Okudah is going to prove his draft status in 2022 was a smart pick, and Amari is already a top 10 corner in the league, best #2 in the NFL.
I look forward to this all coming to fruition this year.
I think you are correct.
Our starting LB's and secondary were playing significant minutes in our last preseason game. We have "hope" that some of our young players develop but at this point, that is all it is…hope.
Elliot for sure if he stays healthy. He's PFF-rated in the mid 60s in each of the last 3 years.
Buggs: probably, Brockers: are you kidding me?, Levi: might could, Taylor: can I get an Amen?, and Analzone: perhaps with the better DL play which is a stonecold lock this year.
So we've got 3 or more by my reckoning. And I'm occasionally right.
We need a thumbs down emoji for posts like this. LOL
It could happen that way bro, and I hope it does.
The best defense is the defense that defends least