Just another painful reminder of the Lions past.
They were very specific in their wording. QBs have started the championship game and then been a backup the following season. The 2 things that make it unique are the words SAME TEAM and WEEK 1.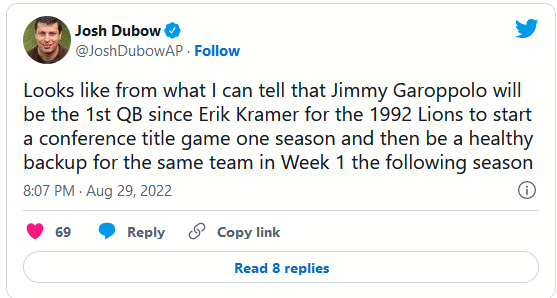 Well, Peete started 10 games in 1992 and went 2-8, after the Lions had made the playoffs. I think that's where the 49ers are headed with Trey.
They started Peete, and Ware ahead of Kramer in 92.
Dumbest Lions move I had ever seen up to that point.
Fuckers took it as a challenge.