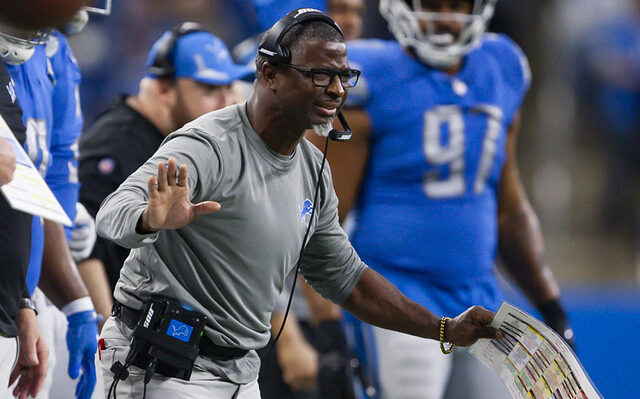 Aaron Glenn, DC, Detroit
Full disclosure: As defensive coordinator of the Lions, he's not one of those guys whom you look at and say, "Wow! Look how much the defense did the minute he took over." That hasn't happened. Detroit this season ranked last in total defense and allowed more points (427) than Chicago and Arizona.
But if you go down the list of what you're looking for in a head coach – leadership, building relationships, hiring the right people, managing them well and motivating players – he's strong in all those areas. He has all the qualities the best coaches in this league have, which means he's someone owners and GMs absolutely should be talking to.
I'm close to some of the people in Detroit, and I've met Aaron. There is a presence about him. When he walks into the room, you feel it. I had that same sensation about Reid when he came to Philadelphia. That doesn't mean I'm comparing Aaron to Andy, because I'm not. But Aaron is somebody who seems bigger than he actually is just by his mere presence, and I feel that when I'm around him.
If you're compiling a list of candidates who match up with the league's most successful coaches, Aaron Glenn deserves to be on it.
About Aaron Glenn
Years as DC: 2
Record as DC: 12-21-1
Lions' average defense rank (yards) under Glenn: 31st
2022 Defense DVOA ranking: 28th