He loves everything…wont commit to the Packers for 2022.
Bring him in!
I think he's probably mostly butt hurt that Stafford stole his dream gig. He already has the Malibu mansion and Hollywood lifestyle. Then he finds out they called to offer him the gig and his boss said no. I'd be a little let down, too.
Maybe Shailene can give him a lil tug to make him feel better.
Rodgers wants to play for 49ers.
Maybe the 49ers trade Jimmy G somewhere and trade Trey Lance to the Packers along with picks?
In am uninfluenced world I dont see Rodgers getting traded. From GB front office standpoint it will make zero sense.
However I do see them winning the super bowl this yea.
Maybe if they do they will blow it all up and the green bay fans will accept A trade of Rodgers then? That would be the only way the FO could rationalize trading him in my opinion. And it would be easier from a FO standpoint to trade him after you won a super bowl because your odds of repeating are very slim and he is getting older…As a Lions fan I hope they dont trade him. He is getting older and they'll get some high picks for him.
The NFL could very well step in here too…have them win the super bowl so Rodgers can get traded and stay happy(if he still wants to be traded) and they dont lose an elite player for the league ??
In my opinion he still wants to be traded because if he didnt he would just say he wants to be a packer for life when he was just asked…
He'll either retire or play for the Packers next year. It'll be one or the other.
I can see him going to Denver.
You could very well be right.
I saw a super cut of some of his post-game interviews and some of the things he said, he doesn't sound like a guy who's ready to leave.
What do I know though? He could be a Bronco by this time next year.
San Fran baby!! They'd have to offload jimmy though
Boss Baby gets to do what he wants.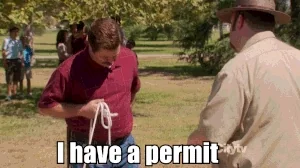 Nah, his dream gig has and will always be with the SF 49ers. I predicted he would end up in SF and nothing has happen to make me think otherwise.
Trey Lance and 3 first round draft picks does at least complicate his dream gig, don't you agree?
I agree! But, they'll make it happen. Lance isn't ready and Jimmy will be moved. SF is ready to win a SuperBowl now and Rodgers is the only missing pierce. Rodgers will be a free agent after the season
Rodgers loves SF! Montana was is idol growing up in the Bay. He's not going to Denver or any other team not named SF. You can can book it
I think he's got a better chance of ending up in Detroit than SF.
He's coming back to GB. He just toys with the media.
I am interpreting your comment as you're a packers fan and you may live in Wisconsin
As you said "he's coming back…"
Not…"he will be back in…"
I hated this man and still will on gameday. But after everything that went down lately he has my respect big time.
SF doesn't have the assets to afford him.
Plus they passed over him on draft day. You think a petty, grudge-holding, chip-on-his-shoulder type dude like Rodgers will EVER forget that?
He might have a better chance of going to the Bears than the 49ers, and he already said he would never play for the Bears.
I'm not sure where this Rodgers to SF narrative is coming from.
Mabe the Chargers would give up Herbert for Rodgers straight up. Stranger things have happened.
I hope Rogers stays in GB so we beat him some day. Maybe 2023.
Rodgers is not a FA. They reworked his deal before this season to void 2023 and not give the Packers the option to franchise tag him. They also agreed to look into trading him this offseason if that is what he wanted if I'm remember correctly.
There cap situation is going to make keeping him and surrounding him with weapons difficult and my guess is Rodgers knows that already. I think he ends up in Denver with Elway and Peyton (he may be part owner soon). They have a solid defense, good running game, solid O-Line and three legit WRa and Noah Fant. Rodgers vaults them near the top of the AFC. I bet you the Von Miller trade was then getting more assets to make that trade happen
If this happens I would heavily bet on him going to an AFC team. GB won't want him in the same conference I would suspect.