That was my first thought as well, a good question for @DeadStroke
Rodgers contract is a different kind of animal than most. Luckily, Jason at overthecap.com had a nice write up on options for the Packers regarding Rodgers:
Based on his write up, it appears Aaron's option doesn't have to be exercised until the start of the regular season. This differs from most option bonuses which usually have to be exercised at the start of the league year (March). This works out in the Packers favor as, whoever controls Rodgers rights when the regular season starts has to pay the option, not the team that controls his rights in March, April, June or any other date. So instead of trying to trade the player (Rodgers in this case) at the beginning of the league year, the Packers have the option of doing it then, at or during the draft or after June 1 when they can spread out his cap hit, while not being on the hook for the $58.3M option bonus due in September 2023. Jason's numbers giving the dead cap and cap hit on his web site aren't correct as they relate to Rodgers, but that's only because Rodgers' option bonus is "odd".
As a result, if the Packers were to trade Rodgers before June 1, they would incur a dead cap hit of $40.3M and would only be on the hook for an additional cap charge from trading Rodgers of $8.7M.
If they trade Rodgers after June 1, they could spread that cap hit out with only a $15.8M charge in 2023 and a $24.5M charge in 2024 (same total of $40.3M). They would also free up almost $16M in 2023 (instead of having a $8.7M cap hit).
So yes, if the Packers decide to move on from Rodgers, a trade is really quite doable for them.
UNLIKE, unlike this a lot! But thanks for the info @DeadStroke! You never disappoint.
I'd be giddy if he didn't have that huge contract.
Who's going to pick that up?
Everyone saw what it did to the Packers!
I think the failed Russell Wilson and Matt Ryan experiments — and even Stafford year 2 — pour cold water on this from happening.
Rodgers also has wear and tear, and he's become a bit of a head case. And as the Rams have learned, if your offensive line has injury issues, these old boys aren't very nimble and fall apart quick.
And Carson Wentz, and Phillip Rivers, and Favre, and well, everytime except probably Joe Montana, Peyton Manning and…ummm…well…the best you should expect is some kind of Warren Moonish or Carson Palmery couple years of juuuust getting the last drop out of the ketchup bottle type success…before abject collapse.
It will be very interesting to see what happens with Wilson and Rodgers this off season. Wilson has been such a monumental failure I can't see how he shows up to the team or goes into next year. He has been bullied very much on the internet which I get, but he also seems to have lost respect from his own team which is really tough to ever come back from (see Matt Patricia).
Rodgers… I dunno. As much as I dislike him I think the packers also did him wrong. That whole saga over the last couple years has been really weird and I don't know what to make of it… but I think he's gotta be on his way out of GB one way or another now
There was a post by @DeadStroke recently that Rodger's contract isn't the trade hinderance that many think it is. It was his thoughts and some info he brought from another source iirc.
Dead, do I have that right?
Gotta know when to hold'em and when to fold'em, And that time was last year…
…and Kurt Warner! Yeaaaahhh!
I think you are talking about my post that is six spots above yours. Yes, trading Rodgers for the Packers is really easy to do.
The other side of the equation is what the acquiring team will have. Rodgers would be due cash of $59.5M in 2023 and $49.3M in 2024 and if you kept him for both years, you'd have cap hits of $15.8M (2023), $32.5M (2024) and $60.5M dead cap (2025). An acquiring team would be on the hook for this contract plus whatever it would take to get him from GB. But if you really think Rodgers can get you to the Super Bowl, $15.8M cap hit in 2023 is doable and even a 2nd year of $32.5M . . . future be damned. Indy?? SF?? NYG?? CAR?? I don't know. Manning, Eli, Big Ben, Rivers, Brees - all really stunk their last season in NFL (Brady is the exception, still playing well). Wilson, Wentz, Ryan are all cautionary tales.
| | | | | | Signing | | | |
| --- | --- | --- | --- | --- | --- | --- | --- | --- |
| | Signing/ | Base | Workout | Cash | Bonus | | Total | Salary |
| Year | Option | Salary | Bonus | Due/Paid | Amortization | Adjustment | Adjustments | Cap Charge |
| 2023 | 58,300,000 | 1,165,000 | 50,000 | 59,515,000 | 14,575,000 | | - | 15,790,000 |
| 2024 | 47,000,000 | 2,250,000 | 50,000 | 49,300,000 | 30,241,667 | | - | 32,541,667 |
| 2025 | | - | | - | 30,241,667 | 30,241,667 | 30,241,667 | 60,483,333 |
| 2026 | - | - | | - | 30,241,667 | (30,241,667) | (30,241,667) | - |
If GB wants to trade Rodgers . . .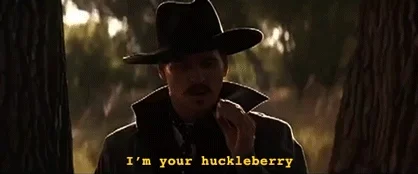 SF, INDY, CAR, NYG, NYJ,
If you want to know where Aaron Rodgers is going to be traded just call Kenny Rogers, he will tell you!
Gonna leave the GOAT out?
The Stafford trade has been characterized as win-win: The Rams have Super Bowl Memories to warm them as they enter an era of nuclear winter, and the Lions got Goff and picks including this year's supersized first round pick.
But I contend it's a win-win-win due to unintended consequences. What followed The Trade was the Russell Wilson/Denver abomination. That will suppress the return the Packers might get for Rodgers in any 2023 trade because the comparison of prickly, unloved, talented but aging QBs is hard to avoid.
This will be such fun to watch…
Bobby Layne sucked after he got traded.
And Rodgers is 6 years older than Russ was at the time. Shitty beans for you Packers!!