good stuff, man. I think I'll go without for a bit, before I get my next one.
nice looking cat T , yeah I lost our cat a while ago…it wrecked us , haven't thought about getting another…and we just lost a dog --got hit by a car chasing a rabbit.
oh man. really sorry to hear that wolf
Good for you TNutZz. Hopefully the little fella brings you years of joy. We (my wife) has a couple of cats. They're pretty easy going. We had a black one, Ziggy, who looked a lot like your new kitten. We had to put him down about 6 ears ago at the ripe old age of 18. He was a good guy and we miss him like all of our pets we've lost through the years. Good luck my friend.
Yea amazing how much cats and dogs can become part of your life. Love them.
Well you gotta name him Levi after our new DT. (Clearly that's a cat that just likes to f**k up your enemies and make them feel like shit.)
He's a little goof ball. Really friendly immediately, trotted right out of his case and wanted to play and hang out with us
he's currently a little tiny ball on the bed between the wife and I
Chairman Meow? Ours is a solid gray rescue that has been 50/50 super lover, or biting pain in the azz! We named him Noah. Lots of good cat names in the Bible… We currently have masking tape on our counter to try to keep him off it and in front of the big screen for the same reason. He literally spends his days looking for ways to piss us off, then cuddles up on my hand in bed at night like he did when he was the size of my hand. We got him as an abandoned barn cat at 3 weeks, so we really had to nurse him by hand to keep him alive. Now he's a huge sturdy bastard! But we love the guy.
Shadow is a good name for a black cat. We have had numerous cats, one of my favs was Jack. Jack would play fetch with empty cigarette packages. He prefered Marlboro.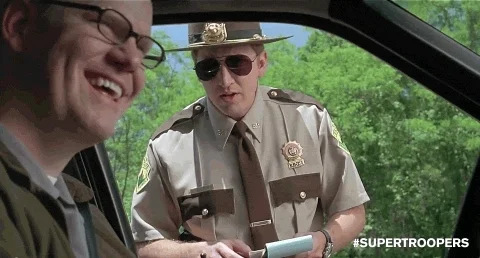 Are you aware of the fact that they are blood thirsty killers?
Awesome rug btw. Really, really like it.
Yup! my old cat would kill squirrels and birds. She likes eating the heads off birds. Strangely she never would kill mice, she would just play with them until I caught them or they died from fright
Thanks man. Hopefully he doesn't decide it would make a nice litter box substitute
Shadow would be a fun name, from a spiritual/psychological standpoint too. LOL. Especially if he's mischievous.
Not sure if you have had cats before but a couple tips if not:
1 - Get a fountain!!! Best thing I ever did for my cats and about $20 on Scamazon
2 - Scratch posts, at least 2 not including the tower if you have one
I recently adopted a second cat. By adopted, I mean a very friendly but starving and neglected cat showed up in my yard and would not leave. She's not spayed or microchipped, so I guess she's our cat now. My wife and daughter fell in love with her before I could call a shelter.
Our old cat is… not enthusiastic. I take every time that she lets the new cat get a little closer before losing her shit as a win.
LOL - not sure exactly why I found this so funny