This will never get old …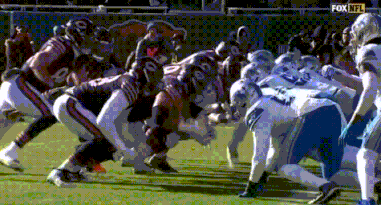 Nope. That RB was hogtied.
Hutch is already playing well as a rookie, the key now is putting some more pieces on the D-line around him. Someone shared the double team graphic a few weeks ago, and Hutch was way up there.
Not really anyone else getting any pressure. Julian had 1 good game. We have a total of 15 sacks in 9 games, Hutch has 5.5 of those.
I believe in Hutch much more than I did when we drafted him.
I was thinking he was just a high floor guy who was near his ceiling,
Nope.
Dude's ceiling is much higher than I thought.
I really think this cat could be one of the best in the NFL, with an outside chance of being the best at his trade.