Obviously Billy Sims is at the top of my list.
Lawrence Gaines
Nick Eddy
Teddy Lehman
Just some of many that come to mind.
I was going to put his name on my list, didn't think anyone would know who I was talking about!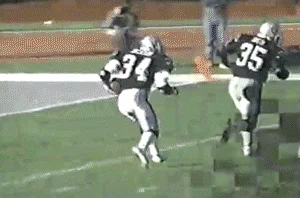 If we're not talking Lions, this has to be the correct answer.
24/7 player, Bo was as good a fielder in baseball as I've ever seen. And football? Yeah, Bo is the guy I would have liked to seen have a complete career.
For me, I'm the kill joy on this one.
Imho it's never good to dwell "in" the past. This question has no impact on me today nor tommorow….
Sitting around in the present thinking about the past and "what if's" is literally self loathing thru players we wished would have a better life; they don't…
We are made for the present baby!
It's not meant to.
I'm a Lions fan and a Pink Floyd fan. When I say I know what self-loathing is, it cannot be disputed. LOL
This topic/thread is NOT self-loathing
Rogers was my first thought also. Forgot about Sims injury, damn you all…
EDIT: For us old farts, Steve Owens was brutal, our Czonka. First mention of this surprises me. Owens and Altie Taylor were a fun watch.
We have our opinions my brother!
Love no matter what!!
I can and it was great while it lasted
Which present players are going straight to the hall of fame!?
I'll start! Hutch and Sewell! Maybe St. Brown.
And Jack Fox is already presently there!
The first thought I had was Robert Griffin, but Billy Sims is a better answer.
Happy to see some recognition for Lawrence Gains. He was a beast for a short time.
I'd put Steve Owens in there, too.
Yup!
JaMoss stays healthy, he's first ballot, along with Fox'n'Sewell