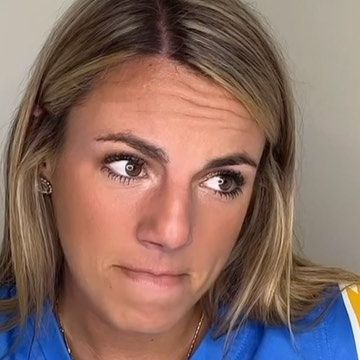 Enjoy
Wasn't sure where to put it.
(That's what she said)
I'm sure I should know this, but, I rarely watch the tube.
Who's Annie?
Orphan girl. Won't shut up about the sun coming out tomorrow.
Believe she's from Green Springs.
She's made it up to #3 on the lifetime Celeb Crush list for Weezy here.
Tough to unseat Chaka Khan, but she could pass Sandy from Salt N Pepa…give it time
Who completes Mt. Rushmore? Gotta have four. It's the patriotic way to rank bests of.
Mmmm…gonna have to go with…Olivia Munn.
But she was mean to Ted Lasso.
I dont get Apple TV so I could GAF.
It's an interesting Mt. Rushmore. Eclectic bunch.
Dude, cut her some slack. She's had a hard knock life.
Now I confirm. Apparently I am old af. Who is this lady?
Even though she bedded Erin?
I got the my wires crossed and was thinking Olivia Wilde. Hence the allusion to her Sudeikas infidelity.
I get those two Olivia mixed up often for some reason.
Annie Agar. Google her and find her preseason video. Grand Valley State girl.
She produces fast cut NFL snark videos that are just funny as hell. Hot lady with hot takes, from Grand Rapids.
I love her too, men.
Smart, fun, gorgeous, high innocence codes…with juuuust enough access to her dark side → she's a winner, for sure.
One day she may have to choose between me and Jack Fox…I think she's strong enough to handle that decision. One thing's for damn sure…we will find out eventually.