Does Williams sound like the culture fit DC is touting?
Not what I expected when I heard him speak.
I'm a Lions fan! Do I have concerns?

If he comes back healthy and can stay healthy, I'll be thrilled.
But, it has huge potential to be an aweshit pick.
That is because nowadays people expect WR's to be loud and attention seeking and brash. This guy seems like he just wants to go to work. That is exactly what I would call a Campbell guy.
You know what excites me more than anything. We literally have one of the hardest working WR's in the NFL in St. Brown. You know damn well St. Brown is going to pushing this kid everyday to get better and in turn will push St. Brown.
We will have a top 5 WR 1-2 punch in these guys for the next 5+ years (assuming we don't let St. Brown get away).
He sounded Salty about not going higher. Salty is our theme for the 2022 season. He'll fit right in.
I'm not sure what I'm supposed to be hearing here that's a red flag.
He sounds like he's not particularly comfortable speaking with the media, especially at length about anything. OK.
My only concern would be the knee. And I have to believe that they did their homework on that. Do I care that he's an introvert? No.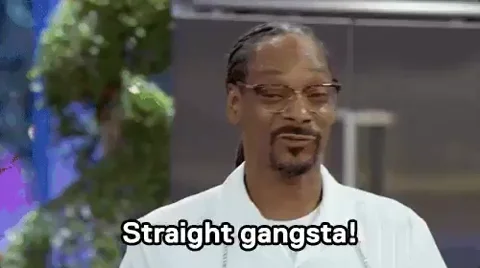 My biggest concern is can he stay healthy. His physique looks pretty skinny. Hopefully his collarbones aren't made of balsa wood
Jameson Williams! My man. The only one on the board right now worth a 20 pick trade up. My #1 WR, one of the 5 or 6 best players in this draft. 3
] up his ass. And you can tell he's pissed the 2 OSU guys went ahead of him.
are winning this draft,
He said he's happy. I expect once he gets into the building and sees what this organization is becoming he'll be ecstatic. We are being run by a bunch of former players that are going to make decisions that are in the best interest of the player. You heard it in the Inside the Den video. Everything they are doing is about the player. I can see us becoming a very attractive destination for "football players".
If reports of him loving playing and his intensity during practice are accurate, sure seems to be a fit for culture trying to build. I don't see anything concerning. Maybe not most eloquent speaker, who cares. Obviously the injury is a concern but most seem fine after ACL nowadays.
I think a lot of people his age would have some difficulty in doing an interview after being drafted. No concerns here.
He's awkward. But he wants to work. I think he loves the game. He'll be fine
Randle el as his coach… he will be just fine
Absolutely. Dudes that wanna work, advance their career, and WIN.
Dudes that enjoy the fist fight part of the game…they'll eat this shit up.
Coach Dan is exactly what I've been wanting here for a very long time.
He loves football, works hard, is a great teammate. 100% fits the culture. Doesn't like to talk a lot…man of few words…kinda a kneejerk reaction to a kid being quiet.
Just heard today Braylon Edwards say he blew his ACL an next year made all pro .
I do love how he was asked what his first purchase as a millionaire was gonna be, and without pause he replied, "i dont buy stuff" with a $15,000 jewel encrusted egg mcmuffin on his neck. Seems like a character, and I like that.
Anyone else get Ceedee vibes from him?