So…Arthur Smith and Brad Holmes could be the combo?
I think he's probably one of my least favorite candidates.
Arthur has a lot of positive points. All experience with the Titans though. But two years as the OC for the playoff Titans in 2019 and 2020. I live in the Nashville area and I liked how that offense used TEs as well as Henry but they also got production from RT at QB and they used their WRs well. There is a lot to like there.
But all the experience is with TN. From 2011-2020. Four years with tight ends and the two years as the OC. What is interesting is that Vrabel came to TN in 2018 and Mike went from Matt Lafleur as his OC to hiring Arthus Smith as his OC despite Arthur never being an OC before and Arthur being inherited by Vrabel. The Titans were 9-7 and 11-5 with Arthus Smith as their OC. That is a BIG decision by Vrabel to hire Arthur.
Matt LaFleur was the Rams OC in 2017 under McVay. It is weird that LaFleur went from the Rams OC to the Titans OC from 2017 to 2018 before becoming the Packers head coach. I guess Sean maybe ran the offensive show there…but I am willing to speculate that if Arthur Smith learned how to do stuff under LaFleur and Arthur is connected to Matt…that could be a Brad Holmes connection, at least through how to be aggressive and brings in a Seam McVay angle.
He's the dark horse candidate. I can't find any ties to any of the Lions GM candidates.
It is very interesting that he has survived through 3 coaches. Shows he is adaptable and well respected.
To be honest, I really don't know all that much about him.
Doing a little poking around the interwebs to see what I can find out about this guy… Didn't know his dad is worth $4 billion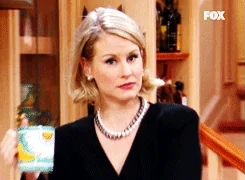 And when he was TE Coach, Delanie Walker blossomed into an NFL star.
Smith survived four regimes in Tennessee, too. Every new coach that came in found him worth keeping.
This clown couldn't correctly use Derrick freaking Henry in a PLAYOFF game, and proceeded to stall his offense to blow a 10 point lead to "he chokes in the playoffs" Lamar Jackson. Really? Is it just me or is his system extremely difficult to replicate too? Derrick Henry doesn't happen in every draft, and I'd say he "developed" A.J. Brown but the same things happened with D.K. in Seattle. No thanks. Wouldn't touch this guy with a 10 foot pole.
Settle down dude. Arthur had a great season these past two seasons as their OC. TEs blew up, Henry blew up and he developed two young talented WRs (Davis and AJ Brown). Arthur's 2019 playoff run was legendary.
I am not saying I love the guy but he is interesting. Why did Vrabel keep a guy like this who he had no tied to at that point? Smart that he did though.
I like Smith's offense A LOT. Not my first choice but I do think it's a solid one.
He looks like a Lions coach
None of this matters. He's too fat… (no homo).
Everyone should read his dad's bio. It's basically the genius version of Forrest Gump (which I guess makes it not like Forrest Gump whatsoever.) What a freaking life!
His dad was a Yale Grad. Arthur went to North Carolina. It's not Yale but still a top 10 public University. I don't know this but I'd bet Arthur is wicked smart. Smarter than 26-28 NFL coaches. Not that book smart is the end all and again I'm making an educated guess here.
My concern would be how relatable is Arthur? But his employees are millionaires so perhaps i'm overthinking that.
I'd prefer Arthur over Campbell that's for sure
I like that he's coached both sides of the ball and multiple position groups.
I also like that every NFL team looking for a HC has interviewed him. That shows that he's respected in league circles at least.
I feel that says a lot about him as a coaching candidate. The real question for me is can he unite a locker room?
You do realize Henry had 18 carries and only gained 40 yards right?
I'm curious what you think he should have done with Henry that he didn't do?
Baltimore stuffed Henry big time and that's the biggest reason that TEN offense stalled.
I'd rather Bevell as HC over Smith.
Right… Apparently in the early years of FedEx, his dad couldn't afford to pay the 24k fuel bill for the week, so he took his last 5k to Vegas and won 27k playing blackjack and kept the company going for another week. Looked at him now, no risk no reward.