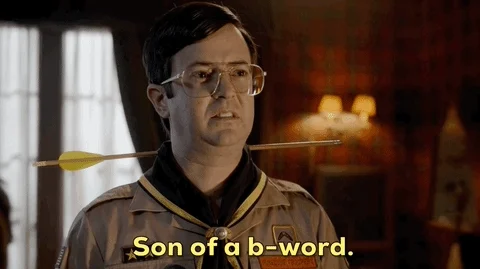 And yet they still have jobs. It makes you wonder doesnt it…
It sure does!! There is zero accountability, shit they aren't even full time employees. Imagine we all sucked at our jobs like most of the refs do, how would that end up!?
Baseball is the exact same, some of the worst umps get the playoff games!? Like how is that possible?
Why in the heck would they give them a nationally televised game? No one wants to see a flag fest.
Ugh. may need some extra Tums to keep everything down tomorrow.
Anyone think that some of those Bill's Tim Horton's & coffee made it to Blakeman's house?
I watched a football game last weekend and saw something I never seen before, a game where not 1 penalty was called. IOWA vs Minnesota.
"on Saturday, Iowa committed no penalties for the first time since the 2019 Outback Bowl vs. Mississippi State. (Minnesota didn't commit any, either."
Was it that clean of a game, or did the refs just let them play?
Which is worse; drawing Blakeman or Okudah being sidelined?
Man that's kinda like having shit in one hand and crap in the other
But to answer your question I'd go with Okudah… I think…
Sounds like the joke from "Raising Arizona".
Guy walks into a bar holding shit in his hands and says, "Hey, look what I almost stepped in".
LOL I forgot about that line, I haven't seen that movie in forever, nice reference! And absolutely
a ridiculously unbalanced flag fest
Oh, you mean Uncle Don? Nah!
What if…and hear me out here! This horrible ref has been put in place to ensure the hometown ■■■■■■■ team wins on Thanksgiving baby!!!
4 in a row!!!
Now that is my kind of conspiracy theory!!!
Haha recently it has seemed like the refs don't hate us as much. I like this trend a lot.