Who in their right mind? They can't be real reporters!
People get paid to produce this excrement… unreal.
Beyond ridiculous. I'd bring my pitchfork and torch right up to Allen Park.
If anything Holmes will fleece Chicago and get a reach around as special compensation.
That even beats the crazy trade down scenarios that float through here every March. That is absolutely insane.
Why would we trade Will Anderson, 13, 62, our 1st, 3rd, and 4th next year…
For Will Anderson?
At 3-14, the Rams pick may be ahead of the Bears pick.
The Rams pick is guaranteed to be ahead of the Bears if the Rams finish 3-14. I don't think there's enough games left to change the SOS numbers enough to flip that tiebreaker to the Bears.
It's too early for mock drafts. This one has the Lions trading up for a QB and the Rams picking lower. Delusional.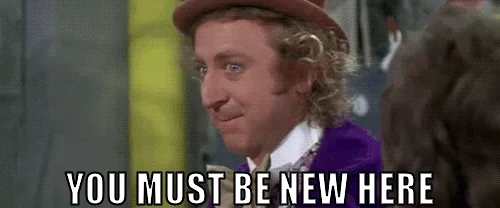 Holmes isnt dumb, so yeah not going to happen.
SO true. Also → look at the dude's energy, while he's presenting…He doesn't even believe a word of what he's saying. You could mute it an just watch him an you'd be asking yourself …"what's he lying and/or bullshitting about?"
Zero credibility.
A team would only make a trade like that for a QB.
That amount of ammo could get the Lions to 1OA and I think Holmes would make that trade if he felt there was a franchise level QB he had to have.
I just don't think that player exits and if he does he will go 1OA to Houston.
But let's assume this draft had two players like that and Hou took one of them.
The Lions would know that CHI is very unlikely to take a QB and give up on Fields. So why make the trade?
This trade just doesn't make any sense on any level of thinking.
Sounds like almost everyone on TV! haha
Glynn Morgan should be fired for even suggesting something so ludicrous. Now I understand why some Lions posters suggest such outrageous trade . . . and even those are no where near as bad as this one.
Not to mention the fact that the scenario he laid out is just aost impossible based on sos… these guys just dont do any research and throw out bs for clicks its whatever
This is the dumbest thing I've ever seen
"The Lions should cough up multiple draft picks SO the bears can move up in order." what a clown!
I think my IQ dropped 10 points for reading this shit.
LOL - Best description so far
When did Carlos move to Chicago ?
Somebody tell him Bob Quinn isnt the GM anymore