Does this mean we sign him and call him "Martino?"
We will call him Balockey.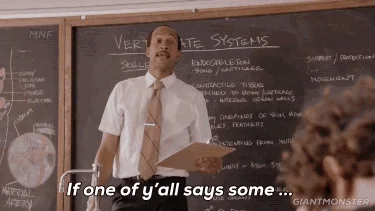 We are good at LB. They need to see what they have in Barnes and Rodriguez. And they especially have to see how the DL develops and performs
One of the best comedic shorts of all time.
Blake "make a ton of tackles 10 yards downfield" Martinez is not the answer……
I lost it at principal O-shag-Hennessy.
Inside Line backer is one of our biggest needs. Barnes has the athleticism but thw game is still too fast for him. Rodriguez ilhas the vision but it is still his rookie season and there will be struggles. The question at this point is. Is Blake better than Anazole who will still be the started and the veteran leader to mentor Barnes and Rodriguez. I hate to say it cause I love Anzalone but my answer would be yes. I would say kick the tires on it and try to get Martinez Rodriguez starting and Barnes learning on the back end.
Martinez is a good LBer and it's reported that he asked to be released. The new staff and him did not seem to have a long term plan to stick together. Martinez wanted out.
Surprised he wasn't traded.
I mentioned it once…. but if we need a guy to make 120 tackles 5-10 yards downfield… Martinez is the guy.
If we want a LB to make impact plays…
we should pass.
Yup. Just ask any packer fan