Lions gain less than 120 yards. Still win
13-10
book it
Kick return for a TD then? Or defensive TD?
Because we aint scoring 13 with 120 yards, lol -
But, I think Swift is going to have 150 himself! The rest of the team, maybe 25 yards.
bears will mess around and do some dumb stuff
The athleticism of the Bears mid-level defenders will be on full display, taking away our run game and top receiving threat (Hockenson). We have no rain or soggy grass to slow them down.
24-9, Chicago.
Lions will find a way to win, Nagy will get the axe because of it, Bears will hire a coach that makes them dominant for the rest of the decade. We lose even when we win. Happy Thanksgiving, all.
Fox gets pissed and kicks one through the roof of ford field. First time in league history that a ball is actually kicked out of a stadium.
Lions 17
Bears 7
Defensive TD, Swift breaks one, and we get a FG from good position on a defensive takeaway.
Goff will actually play just good enough to look like a NFL QB and lead us to a win.Yes we have already opened a bottle of Peach Crown to celebrate Thanksgiving and the Lions first win.
Pat McAfee was talking yesterday on his show about us using Fox at QB to save Thanksgiving! lol
I'm trying to not look alcky
so far the meta anal-ysis say Lions
The Dalton led Bears make the first drives look easy. They take a 17-0 lead into halftime
Somehow after the half the Lions, mount a few defensive stops get a rushing TD and another FG from a turnover. It's 17-10 with five minutes left and we just need to get the ball back
after we seemingly get a stop at midfield, the refs call a ridiculous PI giving the Bears field position to kick a FG with four minutes left essentially icing the game
Final score 20–17 Bears. We score but don't recover the ensuing onside kick
100% on board w/that!
Goff has 3 turnovers and the Bears rush for 200 yards.
27-10 Bears
Goff comes out with a chip on his shoulder. 280 yards 2 td 1 int. Swift 150 2 td. Lions win 31-21
We have a 3-0 lead with 3 seconds left on the clock, the water cooler has already been dumped on MC/DC for his first win as a coach. Hold on folks, the Bears are attempting what would be a 76 yard field goal to set a new nfl record. The Lions decide to put a return man in the end zone to field a potentially short kick, unfortunately the return man loses the ball in the sun despite being in a dome stadium on a cloudy day, the ball hits him in the head and bounces through the uprights! Unreal, the longest kick in NFL history twice in the same season against the Lions. The game goes to overtime, and ends in a 3-3 tie. Happy Thanksgiving
Nagy is fired after the game and Coach Campbell gets a 10 year extension. lol
Stop posting actual reality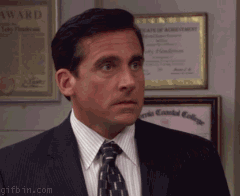 Goff has something to prove game! He throws for 137 yds, 1 td and 3 picks and only one fumble and one throw away on 4th down