I'm going with Alim Mcneil
Who y'all got?
I'll go with a rookie. Campbell is going to love playing behind that Dline rotation.
I'd go McNeil as well, but since you took him I'll say Paschal.
Emmanuel Moseley who puts us in the quandary of whether or not we want to pay 15m per for a CB1.
It has to be Alim McNeil. Kid was a solid starter last year who flashed elite potential in a few games. Kid lost over 12% of his body fat, and got in fantastic shape. Those glimpses we saw last year will be common occurrence this season. He literally said in an interview that he went through this change to become an elite pass rusher from the interior.
Im expecting 8+ sacks from him and wouldn't be floored if he broke double digits.
I personally think Kerby has a chance to blow up. I expect them to let Kerby free Lance more with Walker back deep and CJGJ causing chaos in the slot. Kid just has natural instincts to go get the ball.
I will, just wanted to bring up Paschal's name too really.
I loved Alim coming out because of his freaky athleticism for his size. Then NC State beefed him up to play the nose his senior year and he's basically been that size ever since. Until this year. The league isn't ready for the way he moves at his size. I think we could be talking superstardom if he stays healthy.
I'm going Pascal. The injury, and team needs held him back, last season.
Health, 2 camps and a partial NFL season should have him primed to go off.
Alim seems like an obvious choice on defense. I'll go LaPorta on offense.
Wow, I'm pumped about Alim getting in shape, but 8 sacks is some serious koolaid pounding. He's had 3 in 2 years. I sure hope you're right though! Alim gets 8-10 sacks we are going to the super bowl because the interior pass rush is probably the biggest weakness on the team.
·
#Lions DT Alim McNeill has entered the conversation. McNeill generated 10 pressures in Week 11 against the Giants. New leader in single-game pressures by a defender over 320 pounds in the @PFF era (since 2006).
Doug Kyed
@DougKyed
Most single-game pressures by a player over 320 pounds in the @PFF era (since 2006): 1. #Giants DT Dexter Lawrence: 9 (2022, Wk 10) 2. Lawrence: 8 (2022, Wk 4) 2. Halogi Ngata: 8 (2012, Wk 14) 4. 13 tied with 7 pressures Lawrence is having a historic season
This kid has some serious potential. A highly
Motivated Alim in peak physical shape has a chance to be special.
My breakout player is…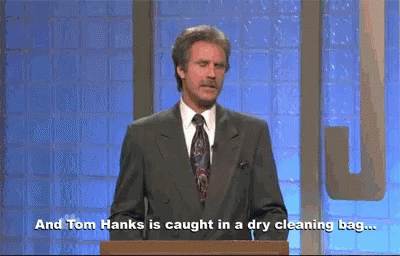 Yep, he was a monster that game vs backup guards for the Giants. He basically won that game for us. Now we need to see that shit all the time.
J WILL baby !!! shit don't be sleeping on him…
Kerby for me. I think he gets to the elite level this year.
Im tellin ya I got this feeling JO is gunna explode this year!
Your drunk right now you son of a b*tch
Cheers to post of the day

In the other thread