Where are you all at on this?
What the article says: The Commanders would trade Chase Young to get Russell Wilson or Aaron Rodgers
What the article interprets it as: Chase Young might get put on the trading block
IE. They're not trading him for Jared Goff
I don't know what to make of it other than it's interesting.
Lots of variables in the mix. Are they wanting draft picks or players? How much can he recover from the injury? What do our coaches feel they can/can't do w/him?
Lots of variables that make it a risk, imo. When he was coming out of college, ppl were calling him the 2nd coming of Lawrence Taylor. I didn't see that in him, for sure.
Goff for Chase Young???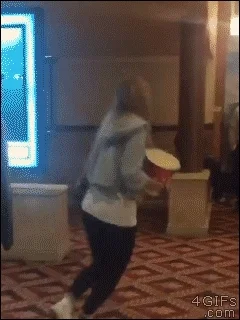 The week 13-17 version of Goff is more valuable than Chase Young. Big if that Goff can play that well consistently though he has before.
I would offer 2/32 in a 3 team deal where we get young/11
Was gets Russ.
Sea gets 2/32/another 1st or 2 from was
Chase has 9 career sacks. I hope they get what they are looking for. It should not be with the Lions.
and who is the QB if Goff is traded for Young? Their NOT going to do this.
Problem is Washington won't do it.
So, Young sucks last year and the Comrades realize that a QB is much more important than DE…and we're supposed to want to trade our young, playoff winning QB to Washington for their struggling DE who was also injured at the end of the year?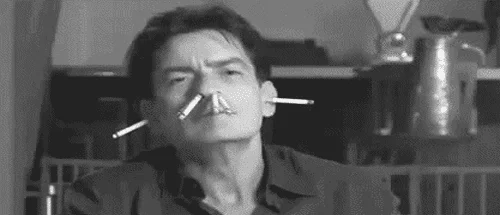 Neither would the Lions if they were smart.
I've never been super hyped on Young. He definitely shouldn't be overvalued if he's part of a trade. He's way more hype than production.
Maybe I'm just a slappy but JG's close to the season has me intrigued. Get our OL healthy and add some weapons and let's see what he's got. Get the 2017 version and then we've got a top 10ish QB that will only be 28 y/o.
Also if Goff finds his stride again his career trajectory would hardly be unique. Both Carr and Staff were great early and then faded only to find themselves excelling once they got in the 26-28 y/o range.
No you aren't a flappy, you are simply watching. Goff had back to back remarkable seasons at age 23 and 24 years old, J Goff had back to back playoff runs, a SB appearance, had a combined 60 tds to just 19 ints, and back to back 100 plus ratings and Pro Bowls.
At age 27 he was thrust into a city he didn't know, was the butt of the joke in a trade, and ended up on the most talent devoid team in the league. He went from ALL IN LA- to a team that intentionally ate 58M in dead cap to hit rock bottom and rebuild on purpose.
Goff didn't get KG, Tate, Calvin, or Marvin Jones here. From age 24-26 Stafford had 71 TDs and 48 picks when he had a marginal cast.
Goff isn't Stafford, but he's a top 18 QB in the league for sure.
Consider Romeo Okwara and Charles Harris have more sacks in the past 2 years than Chase Young. The fact is there are about 3-5 truly disruptive defensive edge players in the whole league, and Young isn't one of them.
When he chose not to run the 40, I became cynical.
I want to get Okudah into this deal somehow so we can have another reason for the national media to kick Bob Quinn in the vajayjay.
Tru dat!
So J Allen, D Payne, M Sweat, and C Young… offensive weapons… investment at LB
The have 17 wins.over the last 3 years. Their fortress of a DL isn't helping that much
To state the obvious, their QBs have been Taylor Heinicke and Ryan Fitzpatrick.
Hence why they want go trade for one.
There's more to them not winning than just Heneike.
The Commanders are terrible. Why would they trade for a veteran QB. They have less talent than the Lions.