Something something complete roster overhaul, something something worst roster of all time. Something something the Lions are a special case and get more time.
Now do 5-1 first year HC's who coach the Giants!
Something something salary cap something something everything is going as planned something something kneecaps.
Going to be some that have endless amount of excuses. A couple weeks before the season all I kept reading was how much better this roster was, now all I read is how poor the roster is. It's the same every year and you can fully expect to see the same thing 10 months from now. Our front office always tries to take the smartest guy in the room approach thinking we see something that others don't. The only thing that's changed is what they seem to see. With someone like Millen/Mayhew it was talent, with Holmes it seems to be health. Regardless the approach we end up screwing ourselves.
The Lions REALLY need to win a game. This place is becoming miserable, understandably so mind you, but it's making it a task to post here recently.
something something cage match
undisputable. (well, maybe the Cleveland)
Three experienced Xs and Os coaches.
The Lions go with the people person to go 180 from Patricia.
Then hire a GM.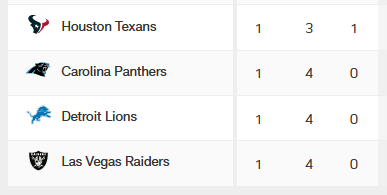 That's it, man. Season of parity and the Lions are among 4 teams with just 1 win.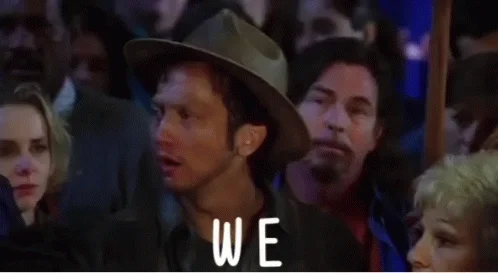 We don't just need a win, we need a "statement win" like the Jets had today. Something that tells us to get the eff off their backs.
This should go on the side of the helmets.
I'll take a win of any kind at this point.
It's funny, I just knew that the Lions would get blown out by the Patriots and turn this place to ashes. I called it in the pregame last week and hate that I was right but decades of being a Lions fan trains you to expect…the expected and the Lions never fail to deliver on those rock bottom expectations.
Trading Stafford has been the best thing and worst thing this franchise has ever done.
Yeah, I was there with you, calling the under. Been there, done that.
I had them pegged for about 6 wins this season, and this is usually how it feels when it happens, but it's still excruciating every time.
Obviously Campbell is the best coach in the NFL
Ya, same here. I expect 6-7 and was a bit shocked that so many around here predicted 9-11 since it was almost literally the same team that went 3-13 last year but I guess some folks really bought into the coaching staff taking them to higher heights.
Hard Knocks Effect.
People got caught up in the romance. It was like a novel with Fabio on the cover for Lions fans.
Something something who needs players.
Something something who needs a kicker.
Something something just excuses.
Something something fantasy world where Paper Lions should win no matter what, damn it.
Something something GM's are exempt from bad decisions.
Something something it's the QB, er, the HC, not the defense and players the GM picked up.
This GM is 2 of 6 on WR's until proven otherwise.
2 of 3 on first round picks until proven otherwise.
0 of 2 on second round picks until proven otherwise.
0 of 10 on kickers until proven otherwise.
And, it only gets worse from there.
Yeah, it's the QB and HC.
It's hard to coach players on IR. Even harder to judge the results, but, of course, judging is no problem for armchair team owners.