Swift and Okudah are my two breakout stars this year. Both make the Pro Bowl and cement themselves among the top 10 of their position groups. Swift looks completed jacked in this photo.
D'Andre Swift looking yoked up in Lions OTAs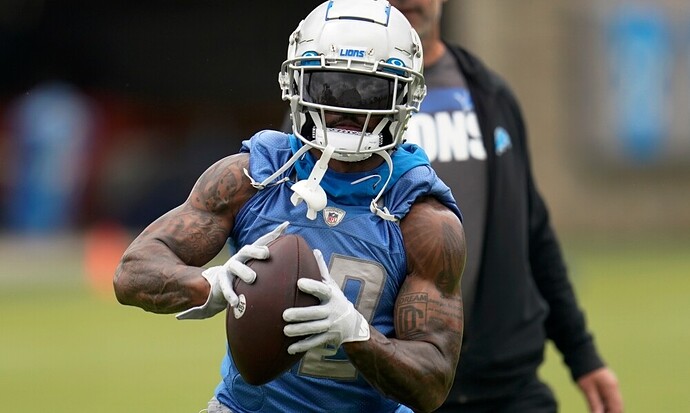 May 27, 2022 6:20 am ET
One of the fun things about OTAs is that it's a chance to see many players in person for the first time since the season ended. When players look a little different, it's definitely noticeable.
Lions RB D'Andre Swift has always been pretty muscular, but when he returned to Detroit for OTAs he was rocking a more yoked-up physique. It's attention-grabbing in some of the pictures from the OTA session on Thursday.
Check out the muscular arms Swift was rocking at OTAs: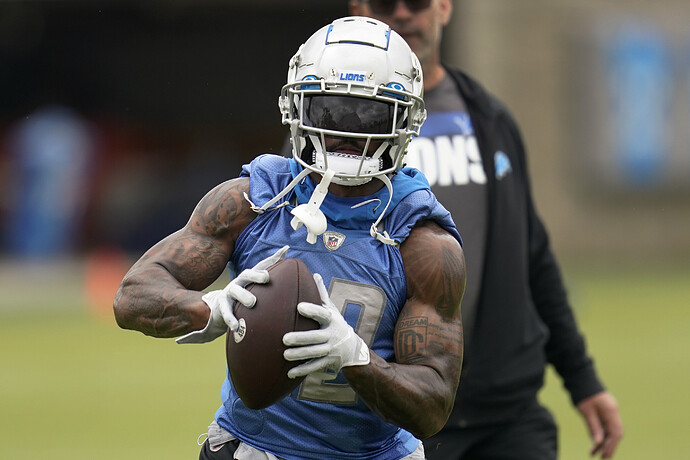 (AP Photo/Paul Sancya)
By way of comparison, here's a shot from last fall of Swift:
(AP Photo/Duane Burleson)
He's clearly been in the weight room working on getting bulkier to handle more of the pounding in the NFL. That's smart for a guy who has missed at least three games in each of his first two seasons in Detroit.