You guys aren't gonna like where he has us going at 18…
To be fair I would rather go Richardson at 18 than at 6. Still not sure I would do it, but it would be more digestible.
I'm not on board with Murphy at 6 either(unless he tests really well) even though I was earlier in the offseason. Would much rather go CB.
I'm down for Richardson at 18. Not necessarily my first pick but that's a good risk-reward level IMO.
I's be disappointed leaving the first without a stud CB.
Yeah I like the Murphy pick a lot less than I do the Richardson pick.
At this point the mock guys need to start doing QB trades. The draft is going down that way IMO.
Yeah absolutely. I think they just don't want to put the effort in yet. Especially the big shots like DJ and Mel.
That draft would make me cry (not happiness tears either).
I like it a lot more than taking a tight end. Not the direction I'd go but there's merit for taking Richardson at 18, can't say the same about all the Mayer mocks.
I'm actually a lesser fan of the 6th pick than 18, Murphy is just very "meh".
Myles Murphy over Witherspoon is horrible
I would understand Richardson, but it wouldn't be my first pick
Darnell Wright at 17 is interesting
No Calijah Kancey in the 1st round
And that is an absolute HAUL for the Seahawks. Will Anderson and Smith-Njigba? Insane.
And I'm not shocked we're seeing someone mock Wilson over Anderson. I didn't know if it was actually ever going to happen, but that move seemed like a typical pre-draft controversial take that someone was bound to have.
I feel like that is possible. I'm not sure Richardson drops that far, but its possible just because as much as I like Richardson I fully acknowledge he has a long way to go. Detroit is a perfect landing spot for him to sit and learn.
I do think that they need to make sure they come out of this draft with a starting corner though.
Also, for me, I don't honestly see a ton of difference in talent between pick 6 and 18. Some years, yeah. But this year? I don't think the talent gap is as much there. Its more about what positions go on a run.
Yup to me this is the biggest problem with picking 6.
Yeah, and were seeing some movement on some guys like Tyree Wilson who has now been mocked twice to the Cardinals so things can change but I don't see super clean or super dominate players like years past. I mean think about 2021. That draft was stacked at the top.
I noticed Bresee was in this mock. I haven't double checked, but I don't think he was in the first one.
I think Bresee's medicals will be huge at the combine.
If he checks out, I could possibly see them going corner then Bresee with 18.
But honestly I really don't think, despite the need, that Holmes wants to take a corner top 10. Especially in this class which is deep. The question will be who is going to be left in the 2nd. Can they afford to take that chance. Holmes would trade up IMO in that scenario before he let one he likes slip away. But also there is Free Agency.
I find it most interesting that DJ is the 3rd national analyst (along with Dane and Renner) to mock us Richardson. We're still pretty far away from the mocks where they deep dive on team needs and tendencies, but those guys (especially the first two) are some of the most plugged-in guys in the business. I think there's definitely a feeling league-wide that we could be interested in Richardson. Whether that's true or not, TBD.
I could see it too though I wouldn't be the biggest fan. I keep trying to talk myself into Bresee since he's such a glove fit but I just can't do it.
If they don't want to go CB then personally I think it would limit them to trading up, trading down, or QB. And two out of three of those won't be easy to pull off.
Lol, he has successfully triggered the anti-qb crowd and the anti-Murphy crowd (me).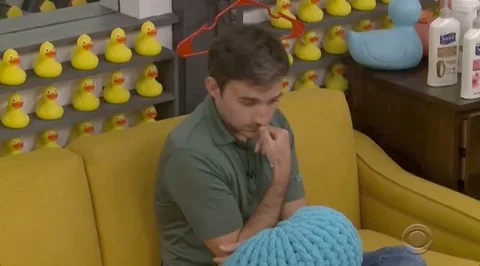 I would agree w you……OL before Corner in the first is my guess….
I think 6 is way too high to go OL, I just don't think any of these prospects is worth it (I also think it pretty much boxes you in to moving on from Decker when his contract's up). If Fashanu had come out then maybe, but these guys are late-1st round talents (unless Skoronski measures with 33+ inch arms) getting pushed up the board due to scarcity.
Four QBs in the top 5 is a possibility IMO. Not ALL that likelybut I could see it happening.
Guys like Jones and Carr getting stupid money probably raises the odds.
He also triggered the Bijan crowd as Bijan went 19.
I actually think Tampa is one of the better landing spots for him.