2 Aiden Hutchinson EDGE
28 Malik Willis QB
I see somebody else besides myself likes Quay Walker and Treylon Burks!
He gots Burks going top 10 to Atlanta. I would be good with this draft.
Jerimiah is one of the best IMO. He definitely has some things in this mock that I have yet to see like Burks in the top 10, and Wilson as the 3rd WR, and Stingley as the 3rd CB. He also has Travon Walker very high, but I have seen his name creeping up the board in mocks recently.
I like Willis as a prospect and I do agree that us having Goff is perfect as Willis needs time to develop. I personally think we are better off waiting on a QB, but if we did take Willis I would trust in Dan and Brad that they made the right decision. That being said, if Jameson Williams was sitting there and we passed I would be a little upset as he is my top WR.
Burks and Walker are my 2 favorite players and its looking like a pipe dream that either will be there at the Lions 2nd pick.
Yeah like Brugler DJ's one of the best because he's so plugged in with the league. You'd expect that from a guy who used to be on NFL staffs, he should have great connections.
So him having McDuffie in the top 10 is eye-opening. I'm not surprised Kyler Gordon crept into the first, he's a total freak of an athlete.
I 100% agree I'd take Jameson Williams with our 1b over Willis as well. For the same reasons Willis is a fit - time to wait on him - Williams is a fit too. We're not in any rush.
Add me as a third for taking Williams over Willis if both are sitting there.
Interesting to see Dean go 24. The initially thought Lions via Rams pick.
I'm also all for taking [insert non-QB name here] over Willis.
Calling it now: if that is how the draft turned out, Holmes will take about 30 seconds to put the draft card in for Jameson Williams. Wouldn't even listen to trade offers. That would be an absolute steal.
Okay so I would say a lot of us feel this way. Jameson is a perfect fit for this team as far as skillset.
Me too. I think it will be plainly clear after next year that Goff is the QB of the future for the Lions. The way he finished the season, with a very modest supporting cast was quite impressive.
Specifically, I don't think Goff is getting near enough credit for finishing the year as the 3rd rated passer in the NFL over his last 5 games played this year. He did it without ever having a #1 level WR.
I also think all the talking heads who don't watch the games are holding the first half of the season too much against Goff. There are critics here doing the same thing. By the direct admission of the coaches Goff was playing with WR's who didn't know their routes in the first half of the year.
DJ must not have got the "memo" from all the scouts that Willis has a 3rd round grade.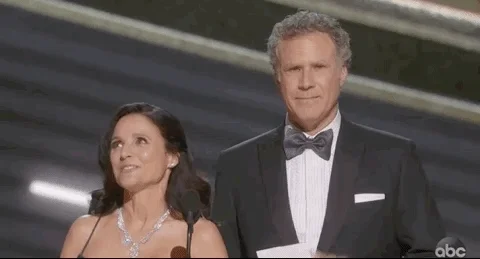 Oh… wait… DJ was an NFL scout???
He has contacts in the NFL???
Love Jeremiah but don't like Willis in rd 1…….
Hopefully Holmes doesn't either
I don't think I could be happier.
On the other hand, DC would rubberstamp some mad wildcat plays dreamed up by BJ next year.
I can see why DJ made the pick, but I'm on the fence for doing it. I mean there is going to be a really useful player there so there is a bit of an opportunity cost, especially if you are drafting need and reaching instead of just picking the best players.
Willis:
Needs to clean up decision making and accuracy…yeah…maybe we go a different direction on that pick.
For the love of shit no qb in round one or two. These dudes are trash with their mock drafts
I like the idea of taking Willis. We not expected to content anyway. Also, it allows him to sit and observe for a year. We take qb next year it's a rush job imo
Holy heck, Jameson Williams was available? Yes please.
So if I had to guess two darkhorse candidates for these picks I would pick some of these UGA guys.
At pick 2, if Travon Walker tests well I could see him entering the conversation.
With the Rams 1st rounder, I could see the darkhorse being Devonte Wyatt. This is the 2nd year in a row for poor DTs.