I thought he was a Gamecock. Such treachery.
So now it's the Jags that are going to make him cry.
He could have attended any of the top QBs' draft parties, but he told Lawrence, "I only wanna be with you."
Hahaha I wonder if the Dolphins made him cry yesterday?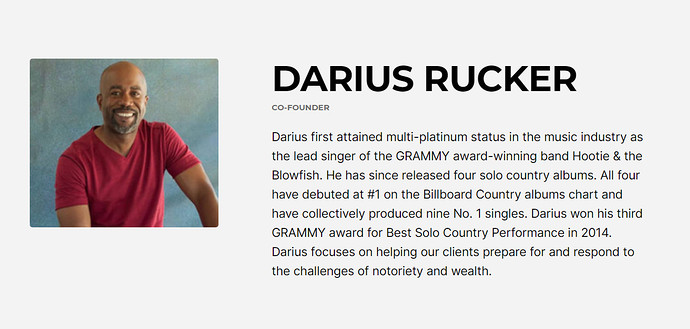 Lawrence is signed with MGC sports agency. Rucker was there representing MGC as co-founder.
Hootie be a smart blowfish.
Looks like he's rockin a PXG hat…
He's a huge golf guy
OMG, I at first thought that was a fake Bio for Wu Tang Financial!
DIVERSIFY YOUR BONDS! Konichiwa, bitches