Who did the opposition have covering the #4 WR? A LB?
It's misleading. ARSB stats are much better as he had a better cover guy on him.
he lined up in slot for 70% of his snaps. I imagine he was covered by the slot CB and on the times he lined up wide covered by an outside DB
No so true in the slot he was covered by a LB alot he was #1 I believe against LB in coverage. Johnson look for those mismatches.
So THAT's why they keep him! I always wondered about that.
Do you solve other mysteries, because I really want to understand how Patricia keeps getting work.
maybe for man coverage (x-axis). But he has a higher zone grade (y-axis) too.
these are raw socres, though. would like to see an adjusted score which may account for some of the caveats.
"This is a guy who is elite in our separation metrics," Fortgang said. "You're looking at the names: Stefon Diggs and Cooper Kupp and Garrett Wilson and Justin Jefferson, Tyreek Hill, CeeDee Lamb. Right up there with them is Kalif Raymond."
If you think comparing Raymond's separation ability with some of the best NFL receivers in the league is ridiculous, hold onto your hats. That's just the beginning. Fortgang is actually being modest. He's not just right up there with those players. He absolutely blows them—and every other NFL receiver—out of the water in PFF's separation metric from last season.
"This is not a guy who is like a fluke, one-off thing," he continued. "He's been doing this every year that he has enough snaps to qualify on our leaderboard, and he was No. 1 in our separation metric. This is a guy who is absolutely elite separating in man. It'll be very interesting to see if he can kind of jump on this opportunity, as we talked about, the vacuum of targets for the Lions. Definitely one I'm interested in, and this dude absolutely pops kinda out of nowhere."
Spielberger—who also had Raymond on his list of underrated receivers—noted how he's seen a little something underappreciated about Raymond dating all the way back to his days with the Tennessee Titans.
"I wrote an article about him in 2021 in free agency. He was a restricted free agent, but they didn't tender him, and I was like, 'Why did the Titans not give a tender to Kalif Raymond?'" Spielberger said. "You gotta kinda strip the sample size down if you go that far back, but (from 2019-20) he was sixth in yards per reception on the sixth-longest ADOT (average depth of target). He was, like you said, just an explosive player."
Once again I say Leaf is our most underrated player by far.
Can play all WR positions, play them well too. and is an elite returner
Throw in the punt returns and the cheap contract and he might just be the best "bang for the buck" player on this team.
And it's worth noting that Kalif came into the league as a UDFA. These are the kinds of guys we're looking for with those last few roster spots, guys who can not only contribute on special teams to start but have a chance to develop into highly productive position players. Granted it took Kalif a few years (and a few teams) to find a home, but you can't teach speed for one. And a kid like Starling Thomas sure has that and potential to develop as a CB. I'm sure loving our scouting department right about now. What a sea change compared to past regimes.
I like Khalif. he's a waterbug out there. can catch hard passes over his shoulder, etc. I've said it before he reminds me of the 'silver smurfs' we had pre herman moore. And I would take a WR corp of guys like this over a bunch of big guys. Imagine 3 guys just like khalif. you cannot cover it and they'd probably be all running free constantly.
Goff get Kalif the ball bro.
That's the 8th Wonder of the World.
This is where the closing of threads after 3 months infringes on my ability to credibly bray about one of my few instances of being way out on a limb AND being right. I've got the being way out on a limb thing on virtual lockdown.
In 2021 I saw the very few Kalif highlight plays on the receiving end of Tannehill passes and thought that waterbug had a chance to blossom in Detroit with opportunities. I said so with a megaphone.
I also thought Demetrilicious was going to be the next coming of Aaron Donald too, so there's that…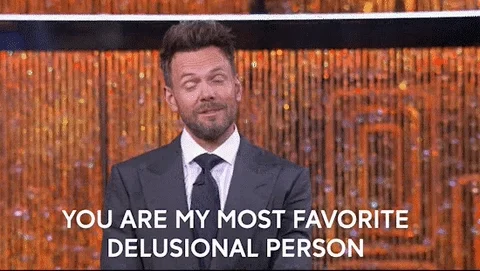 Good thing Goff has tremendous pinpoint accuracy to put it on a tiny target.
Kalif embodies MCDC's culture as much as Jamal did. The locker room loves the guy and he's a hell of a player. Easy to root for.
As I said in another thread, he's one of the league's most underrated weapons.
And yet every offseason I see posters saying he should be cut or replaced.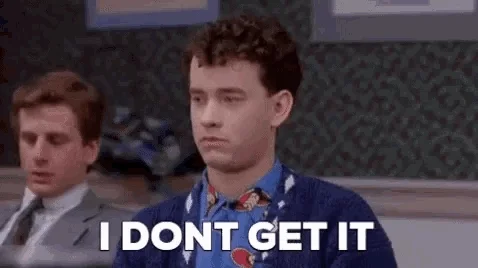 I think it depends on the defense and down. Lots of teams, including us, go with more DBs and play nickel and dime so they don't have a LB trying to cover someone like Kalif
Maybe we should nickname him, the Serval?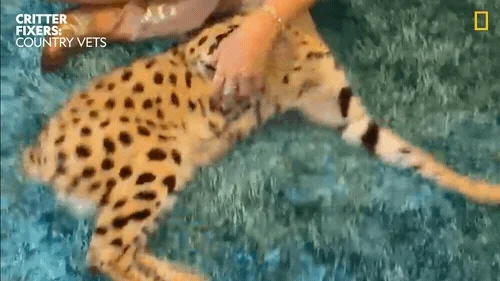 It's worth noting there are other WRs that would be considered 3rd or 4th on their respective teams and other receivers who primarialy run routes from the slot
Ostensibly they would also be covered by the slot DB or LB
But Kalif is the outlier here. If being covered by a defender other than the teams 1st or 2nd DB served to deceptively raise his position on this chart, why did it do so only for him?