i dont think theres anyway dean falls past pick 20 or so of the draft
I think he could. This is a really deep LB class, a lot of teams don't believe in LB value and don't draft them highly on principle (Eagles, Broncos, etc…), and a lot of teams have size thresholds for the position Dean doesn't meet. I love him personally but I wouldn't be shocked if he fell.
He pulled a physical stunt an others do also He weighted at combine more than he looked heard he drank a lot water before weight was checked then ran at pro day after getting weight back down Its know they do this an sharp eyed scouts see the difference.\
Nothing illegal an why not if its brings you up high in draft thats a lot of money…I am not sure he fits what Lions want but if they draft him i hope he gives are team what the staff wanted.
I'm more worried about an aggressive undersized LB battling post season injuries to shoulder and now chest in back to back years.
The DL at Georgia kept him pretty clean…
I just don't think a 220 missile with T Rex arms is our answer
I understand Dean only did position drills at his pro day and looked rusty at those drills. He was only measured at the combine. At his pro day, he said he planned to do the combine tests in mid-April and I don't believe he has yet.
With that uncertainty, I think he will be available at #32.
I am predicting he will fall OUT of the first round.
If the Lions nab a top edge rusher and Dean in their first two picks, you have building blocks for a great defense.
Only thing better would be trading up to nab Hamilton. Hutch or KT + Hamilton and I'm happy.
I'm expecting him to make it to 32 at this point.
Is Dean nothing more than a glorified version of Ernie Sims? That's the downside of drafting undersized LBs.
Ernie Sims would be the 2nd most talented guy on this defense if he were on it today.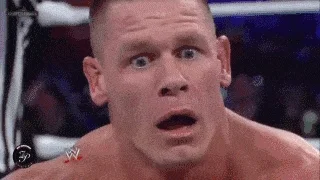 Coming off his second big injury?
Even if he doesn't bust (I'm sure he won't), how many games a season can we reasonably expect him to play? The men he will be facing will all be more powerful.
Expect a shortened career and limited availability.
Pass.
Not really. The NFL linebackers seem to be getting lighter each draft. Gone are the days of having a 6'3 250lbs middle linebacker in a 4-3. The SAM only plays a 20%-40% of the game snaps, with a nickelback coming in a majority of the time. Could Dean be a little bit taller, sure. He projects to be that fast WILL, that is good in coverage.
Todays NFL is all about speed, that is why you have fans enamored with Jordan Davis forty time.
I like quay walker better.
Dean is a little shorter and a little lighter than some of the top coverage LBs from recent years. A non-exhaustive list:
Bobby Wagner 6'0" 241
Fred Warner 6'3" 230
Devondre Campbell 6'3" 231
Devin White 6'0" 230
Lavonte David 6'1" 234
Demario Davis 6"2" 236
Darius Leonard 6'2" 230
Roquan Smith 6'1" 230
Nakobe Dean 5'11' 225
If Dean drops out of Rd 1, which seems likely, it won't be a surprise.
Wouldn't surprise me to see Dean sitting there at 34.
Admittedly, the positives outweigh the negatives.
The first four negatives seem like they'd improve with experience and coaching.
The second four seem to be a direct function of size limitations.
A little shorter and lighter, but not drastically. He could still get up to 230lbs by camp.
I know that there are good arguments against Nakobe Dean, but I just find him very reassuring - whether it's the idea of him being sat in the locker room or standing in the middle of the field on a key play or talking to other players - I just trust the guy to say and do the right things. He seems to be one of those guys that you can count on to make good decisions and that others look to to make the right decisions. From the outside he seems to have the best football IQ and leadership qualities in the draft. This is going to be a young defense and those qualities -assuming I'm right- are really valuable.
This said, as the draft gets closer - people seem to fall into 2 categories. Those that are more certain about their favourite and those that are less so. I'm very much in the second category.
Oh I don't disagree, I'm one of Dean's biggest fans. I've always said my ideal draft scenario would be to come out of the 1st two rounds with Jameson, Sauce/Stingley and Dean. I've only managed to pull it off once in the hundreds (or let's be honest, thousands) of mock simulators I've run, but that would be the perfect draft to me.
But that's just me personally. Others have those concerns I mentioned about Dean, and maybe they're right. I'm wrong all the time.