I was surprised we needed relief.
We have one of the youngest teams in the NFL.
Someone said either this would happen, or Goff. I'm glad they did this instead of the Goff route.
Agreed,
Deck is here long term and is proven.
Pretty sad. We have no money, yet Rams, Bucs, and a few others can spend.
They can always find ways to move money and figure it out, glad they chose Decker.
Arent we still living through the repercussions of the sins of the prior management? Ie flowers and collins
…so he pretty much retires a Lion, now.
I am all in favor of spending $$ on OL.
Can we save a bit on Vatai's re-up next offseason?
How much will salary cap go up?
I'm thankful for Holmes. Ppl are gonna be pissed when he has to start cutting/trading good players, because we can't keep them all. We are going to start seeing people get snagged off our cuts every year.
Hope to see them start trading our "bubble" players for mid-late round beans
…eventually we have too many beans for roster spots, then start packaging beans to trade up (or beans and players to trade up)…then we get higher round picks and improve the TOP of the roster, instead of just depth. Brad has done an amazing job of both acquiring playmakers and depth/rotational guys.
Sad that they inherited a property that had a flaming dumpster on the porch.
It's getting cleaned up dramatically.
compare the salary cap and the roster to what it was when they took over.
Comparing us to us is much more healthy than comparing us to the SB team.
Gotta be about growth, for now. We're getting there.
Correct, @DeadStroke has this broken down in another thread.
Search tool is cool!
No we're in the Black & Decker
It's not a payday loan. Nothing has changed until they use it.
Can't retire NOW NOW with the converted money unearned unless he plays out all years according to lions precedent on signing bonus money. $6m won't be fully earned until end of deal
Clearly this is a direct move to get more handsome dudes on the roster…
(notice the packers are hideous, right down to the friggin' uniforms)
It's part of a rebuild.
Yes, we have Flowers and Tavai dead money.
It's also a window in the reshaping of the roster where you refrain from spending future year's cap space because you don't really have a core built.
The other side of the core coin is that you don't have enough Decker-type players and contracts to manipulate.
Ultimately, without Quinn's dead money this year, we wouldn't have had to do this. And, if we were closer to winning, we'd have a roster worth retaining, even at the expense of future years cap space.
I hope that you're not suggesting that we have a sub prime Left Tackle.
Couldn't miss on Hutch and Sewell. We are left hoping and praying for 1b and 2 seconds.
But, looks like he hit on a 4th and 5th.
If he's not careful, he's going to outsmart himself…and he shows no sign of being careful.
IMHO franchise Olineman, IF you are going to do it, are about the best position group to do it with. They can play deep into their 30's and are very resilient compared to other Ferrari types. Guys like Ragnow who we are certain we want to keep long term and give you exceptional culture and performance fits are ideal places to go if you want to get some cap space to do other things. Now, like when we did it (stupidly) w Goff it made no sense because it both hamstringed us, and we didn't do anything with the money as I recall. Maybe something is in the works. Or maybe it will be like when Holmes did it with Goff. Seemingly for no good reason.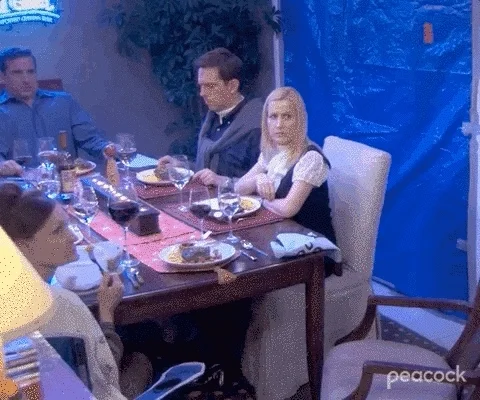 Theoretically if they did nothing with the capspace than it simply carrys forward and you would have the space this year. In the example you are talking about we still had to do this rework with decker to get below the cap i believe so i dont know if i agree that nothing was done with it as we likely would have had to do it one way or another at this point all things being equal no?
So if we got cap relief are we signing somebody!?