So i have been worried about the defense. Especially once the Lions get to the playoffs HOWEVER. Its not far off its not a huge margin.
This is the Lions Defense vs the top 6 teams last year.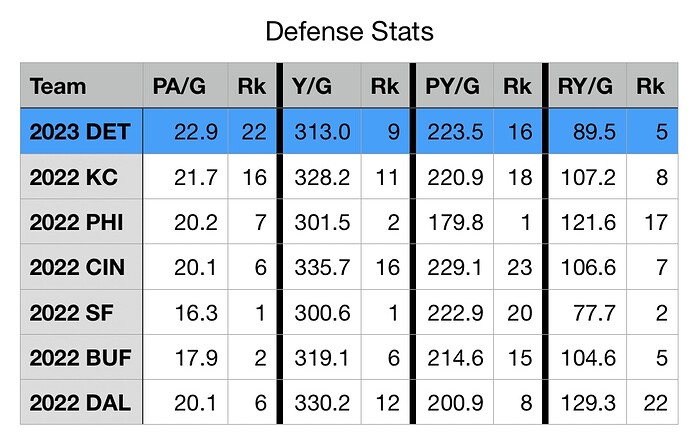 So based on those stats. Lions sure up the redzone defense and force one TD to a FG per game. Thats better than most teams last year.
Rushing is elite.
Passing is average for playoff teams