Malik Willis and Kyle Hamilton tied at +380
Travon Walker +430
Aidan Hutchinson +500
I know people hate it, but I can really see Willis going #2. You can let him sit behind Goff for a year and then you get to move on from $20m of Goff's contract in his final year and have a (hopefully) exciting young QB that you're paying pennies on the dollar for that you can supplement with the talent from 3 drafts and whatever splashes in FA they make when they have real money to spend.
Wow. Not what I expected. If Malik Willis is truly valued as a pick that high, then we should be able to trade a kings ransom for it. If we want to.
You don't waste a year by having him sit on the bench the value is getting him experience asap.
Tell that to Aaron Rodgers and Patrick Mahomes.
I mean, maybe, but there is no legitimate way to get Goff off this roster this year.
And were Rodgers and Mahomes walking into the same situation with the Packers and Chiefs as Willis will be with the Lions?
And tbc, I don't want a QB in this years draft.
Willis would be a terrible pick at 2. Sorry I just don't see it. He's way to much of a project to take that high. If he drops in all for it.
Were they vastly different? Rodgers was behind Favre so I understand that, but is Alex Smith really better than Goff?
If we drafted Willis, the only way he should see the field is if the season turns into a lost cause. Why throw him out there and risk him losing confidence and dealing with heavy criticism if he struggles. I know people are quick to say if he can't handle criticism then he shouldn't be the pick, but I disagree. You don't set someone up for failure, especially a young QB.
I guarantee you Justin Fields hears everything that is said about him and I'm sure that bothers him. I'm sure it creates some semblance of doubt whether he can really make it in the NFL. I really do like Willis, but he needs a little time to sit and watch, IMO.
It doesn't say the Lions will be picking #2
If Brad thinks it is the way to go, I'm in.
We still have Goff, even if he were to fail. Let him sit for a year or 2, then turn this muthu out!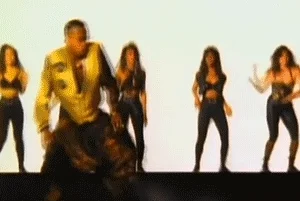 If there's really a legit chance Willis goes #2, then it raises our chances of trading down dramatically. He's the only guy I can see anyone would trade up for.
That said I think this might be more media hype than anything the NFL believes. The ceiling is undoubtedly high, but he's just got so much to work on to go #2 overall.
And Tom Brady
And Eric Hipple
Is the ceiling really that high? I've always considered QB to be 80% between the ears. And I'm not seeing it. Tom Brady is 44 years old and he was a 6th round pick. That tells you all you need to know about the QB position and how important throwing a ball 50 yards from your knees is.
From a physical standpoint, yeah. Very high. But the reason I think he'll fail is the mental side of things, so you're right about that as well. Both things can be true. But the Josh Allens and Justin Herberts of the world have convinced FOs to take gambles on traits (both those guys had major processing issues too). Hopefully it's enough to invite a trade.
BH would start digging his grave if he takes Willis #2. That would be a very dumb decision by BH. You don't take a project QB #2 overall!
Rodger 24
Mahomes 10
Brady - duh
Hipple 4th rounder
I don't think you use capital so high unless you intend on starting the guy.
And the first 3 teams were already pretty good when they drafted their QBs. At least better than our historical average.
IDK, it's been said we were just some bad luck away from being. 9-10 win team last year!
Point is Rodgers and Mahomes went to better situations ready to win, had won, were winning. So you can sit them as it doesn't disrupt what is in place immediately, not the case in Detroit, so, imo, you draft Willis at 2 you play him immediately.