That offense is gonna be nice I'm telling ya
That could be. We shall see. I'd argue that neither one of those plays likely goes for anything more than a first against a starting NFL defense in the regular season. Not too crazy about the OL but otherwise it's a talented offense. Defense? Not so much.
Game script will IMO be important for them. I have my doubts about the offenses functionality when playing from substantially behind.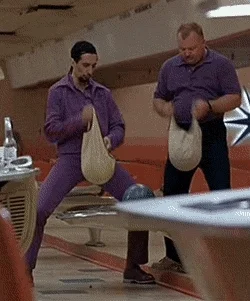 Yeah I like him too but today's game was no reason to change your opinion one way or the other.
If Fields can become anything close to league-average passer he's gonna be a handful. His ability to extend plays, or take off and run…really stresses a defense.
That said, both of those passes weren't much in terms of actual throws. All YAC and perhaps defensive breakdown.
And this: Bears defense was 32nd in defense DVOA last year. Hard to compete with that.
Just wait until Stenberg gets up to speed!
That Herbert TD should've been called back. Olinemen 5 yards downfield when he caught it.
That was an ugly pass. Not sure how far that play would have gone against an actual defense.
Both plays had penalties that weren't called. Let the Bears have their hype right now…it's all a mirage.
Bears will start off hot, then as Fields starts taking more hits, the mistakes will start increasing.
don't they have back ups? why risk injuring your starting QB in preseason games?
Fields threw those passes a combined -4 air yards from the line of scrimmage. LOL

I think many in here (myself included) underestimated Fields coming out. The combo of the OSU QB stigma, and the lack of success of run first QBs staying healthy made him easy to write off. That, and we all really wanted him to bust since he's a Bear…. If Fields was a Titan or Colt, then I doubt there would be same emotional investment regarding our opinions of what he will/could become.
the Bears are going to be better than most think, and they really could take another leap next year too…They have tons of space now and like 80M next year.
WR- DJ Moore is a proven stud, and Claypool and Mooney both have potential and one or both could be solid players moving forward. They also have the potential upside for Tyler Scott and Velus Jones.
TE- Cole Kmet had 7 tds last year and 500 yards at age 23… Robert Tonyan and M Lewis give them a pair of vet backups that most teams would be happy with
RB- Herbert, Foreman, Roschon gives them a decent stable of RBs… The two vets ran for 1700 yards and 10 tds last year…. And Roschon is likely to be the best of the group imo.
Young LT and LGs Braxton Jones and Teven Jenkins had 75 snd 80 plus pff grades last year. Whitehair is a vet that also seems to be about average. Nate Davis was a bit overpaid, but he's a functional starter (like Big V)- and D Wright is likely to be the best of the bunch.
their starting DL isn't very imposing, it Gervon Dexter and Zach Pickens give them a pair of rookie DTs that could change that. They do have Yannick, D Walker and R Green who combined for 20 sacks at edge…
T Edmunds, TJ Edwards, N Sewell and Sanborn is a nice LB crew.
Brisker and Jackson are studs, and J Johnson is pretty good. They took K Gordon and T Stevenson high the last 2 years.
I could see 7-10?
I find it funny that everyone is hyping a guy that went 3-3 but only threw screen passes. I know its preseason and he may well be the second coming but all things being equal, i could have also made those throws.
Fields ballin? The dude can't even throw an accurate screen pass.