He got engaged to Christen Harper!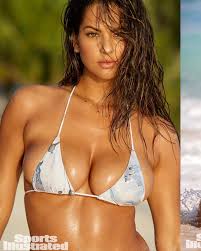 She's got a great "toilet" as well …
Seriously, it's pretty clear she hung with him through the lows. She's much more than a physical beauty.
A partner who will stick with you is the most important element.
Yes, beauty is only skin deep and ugly is to the bone but there is truth in that old song …
If you want to be happy for the rest of your life, never make a pretty woman your wife
There are of course exceptions to every rule.
I don't care if she can throw a bouquet or not. The best of the best can throw a giant pretzel and hit a target 20 feet away.
Every once in a while you log in here and get an unexpected treat, my mom loved this song (tho she was far from ugly, lol) weekend family drives to the mountains (Big Bear/Arrowhead in SoCal) listening to that AM radio…nice post Sir
Yup - Goff's life sure does seem to be looking up. Really happy for him.
Just think if he can win a playoff game this year they will likely name a street after him.
I'm liking the sounds of Goff Ave and Campbell Blvd.

You could tell she really cared about him by her reaction when the Lions got their first win last year. Good for him, she is obviously a good woman. Having good looks and a nice rack is just extra. I am all in on Goff just like the FO is. Wishing him all the best.
Someone should ask McVay if he'd pipe Jared's fiance, just to see what he says.
She's also probably makes more than he does. This isn't a woman looking for a free ride.
Yup - she's a really sweet energy with high innocence codes. Lots of natural purity there.
Gotta be a bonus for those guys.
That's the dream woman right there. A supermodel that's highly intelligent, hard working and makes more money than you as a professional athlete.
You dont really believe that she's making 30 million a year?
Maybe not right now but who knows. Maybe she has her own line of whatever like Giselle does. All I know for sure is that she makes more than I do.
I googled her net worth. 1.5 million. Jared makes more than that in one game.
You must be really bored today to be going in this deep my dude. Lol