Shocking!
Well…at least he isn't making it all about himself.
Only Erin Rodgers can accomplish that.
Rogers was asked a question about his play and responded that he can still play at an MVP level. I'm still trying to figure out what he said that was so terrible and selfish. Love him or hate him, the guy lays it all out there on the field and that's exactly why he's headed to the HOF. To question his commitment is a very bizarre attack in my view.
It is simple …. Everything!!!
He is the enemy, he plays for the media darling GB packers.
So everything he does will be criticized by opposing divisional fans
He was being criticized by a HOF Tight End with 4 Super Bowl Rings…3 more than Erin has. A guy that was never a Division Rival but knows what it takes to be a Champion in the NFL
Jus sayin
The criticism from Gronk didn't match what Rodgers actually said. I get people dislike Rodgers, but to question his commitment to winning is just odd. The only reason the Packers have even been relevant is because of the level Rodgers has played at. He has put that team on his back for years. To then question his commitment to winning is just the most odd criticism I have seen leveled toward the guy.
This may be 100% true, & I really appreciate you pointing it out. We can be quick to jump to conclusions & reactions…for…sure.
That said, Rodgers has a long track record of being a pissy little boy when things wont go well. He has shows up as entitled, disgruntled, & malcontent more often than not.
Aside from a few close friends (that not so coincidentally appear to be ppl who exponentially improve his chances of winning), he is a prick to most teammates.
I'm the opposite of an "A-a-ron for president" guy.
If Gronk said Rodgers acts like a dick publicly, I wouldn't have anything to say to counter the pile on, but that's not what he questioned. He questioned his commitment to winning. I think he has shown the exact opposite of that throughout his career, which is where a lot of the "he's a dick" comes from.
Rodgers plays for the Packers and loves to talk about how great his is. That rubs rivals the wrong way. The fact that he also brings the receipts is why people hate him with a, some times, irrational passion.
That is a good point. I hate the guy because he has dominated the Lions for most of his career, but without him that team is in big trouble. To win back to back MVP's at 37 and 38 years old is quite the accomplishment. If the idiots didn't trade up for Jordan Love and got Rodgers more weapons, they might have won another super bowl. Haha love to see them ■■■■ that up.
As Leon would say, there ain't no we either…lol
Gronk is annoying dick. He can't do shit with out his partner. Plus didn't want to play for us, so f uck him and his shit acting
Also consider how ugly he is
It matters.
Ppl care.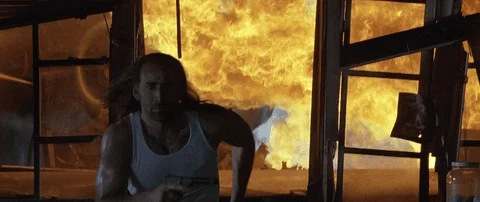 Gronk is an idiot, in this same interview Rodgers said "if you aren't trying to win it all why are you playing at all"
This reminds me of politics, how both sides intentionally leave context out
Good point. Threatened to retire if traded to the Lions, I kinda forgot about that one.
I mean, can you blame Gronk? Who would want to come to Detroit? Nobody who comes here wants to stick around.
Barry left early. Calvin left early. Stafford asked to leave.
Why would Gronk want to be any part of the shitshow that was the Detroit Lions?
It was a very telling moment about Quinn and Patricia when their former player from the Pats had zero interest in playing for them. That really must have devastated those 2 clowns.
Context is fun. Jesus Christ, talk about making something out of nothing. The guy literally said if youre not coming back to win it all, then theres no point in coming back. But that didnt make the shitty low bar sports media because it ruined the narrative. McAfee literally asked him what level he thought he could play at if he came back. Everything about this thread is embarrassing. Calling a grown man a girls name like its 1983 and its grade school. The Lions were good this year, you don't have to let this guy live rent free in your heads anymore.
He was also familiar with MP. I would like to believe it was more about not wanting to work for Patricia then it was Detroit.