I hope it is a good one this year.
Happy Thanksgiving to all, hope we see a good game today. It's gonna be a great meal for me today as we're switching it up a bit this year because my other has to work tonight so we're doing Prime Rib instead of Turkey. 16 Oz's of this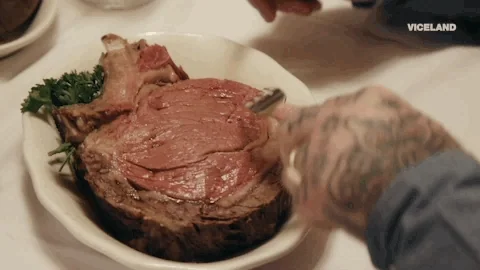 Damn I can taste it already !!! It's gonna be a good day
Can't beat prime rib. That's gonna be absolutely delicious.
Happy Thanksgiving to All.
Perhaps we can enjoy some bear meat as an appetizer.
Happy Thanksgiving, all. I hope you all enjoy the day with family and full bellies. If you have to skip the Lions game to enjoy the day, DO IT. Your family will appreciate it.
And Bear meat is actually quite good! Happy Thanksgiving!
Andy Dalton Vs. Tim Boyle means I have to talk to my in-laws this year.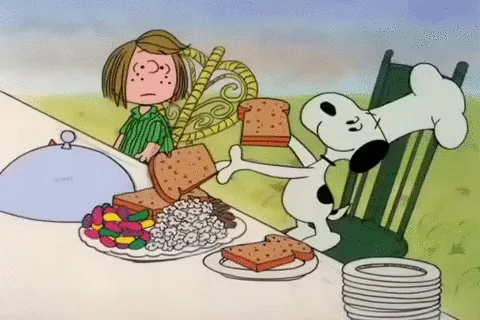 The greatest Thanksgiving meal/movie of all time. Debate a wall.
Maybe we'll get to win a game today when Swift runs for 300 yards for the first time?
Happy Thanksgiving!
Not that it's much of an improvement, but Goff will be starting it sounds like.
Hopefully they pull Herman Moore out of the Cinnabon shop.
[quote="Motorcitymaniac, post:9, topic:12880, full:true"]
Either that or they need to call Calvin Johnson to midfield for a standing ovation, and then throw a helmet and jersey on him before he realizes it's a trap.
If Goff had Calvin and Herman both in their primes, I bet he'd still check down 99% of the time to the 1 yard route in the flats.
Happy Thankgiving to all , be safe, and enjoy !!
Yes Happy Thanksgiving to all.
Celebrate family today. That is important. But please dont forget the atrocities of the past that founded this day. Those who forget history are doomed to repeat it.
Oh gee thanks @Wenotme . Now we should all tell our family to go home and repent for their sins.
I used to love when Joey would check down to sledge on 3rd & 6 for 3 yards.
Wow… way to put a spin on what I said to deflect from the fact that this holliday was founded on slaughter of unarmed innocents including the burning alive of women and children in there homes. We evidently share profoundly different morals.
Weird. We celebrate with turkey and stuffing, not human sacrifice.
We all know what you said. Now tell everyone to repent. Make sure you don't give in to the holiday for barbarians. Eating turkey is the same as eating burning human flesh and it means you hate babies.