Anyone hear anything on how he's been doing?
The only blurb I've seen was in one of the daily reports. Not sure which one.
They said he needed to pick it up if he wanted to compete for a roster spot.
Not that he was doing bad, but maybe not enough.
Hock, Wright, Mitchell. Book it.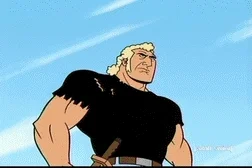 This guy is our #2 TE?
Awesome
Don't forget about Griffin
Don't forget about Coach Campbell suiting up!! Show these pansies how to block!
I think Funchess is a goner.
He is an injury insurance in camp.
He's definitely on the outside looking in.
Personally I wouldn't have even brought him in to be honest.
Last year, we were counting on oft injured camp bodies to be 1st team WRs…
Now we are ready to put em in a cab before cuts to 75.
Progress.
He caught a TD tonight
He was getting open, converted a couple 1st downs, even hurdled a guy.
If cuts were today he makes the team.
I like Wright, too.
It's going to be tough for Funchess to make the team. He's more of a receiving TE than a blocking one and it's hard for me to imagine them cutting Mitchell. I think they'll keep Wright.
Maybe if Mitchell goes on IR there's room for him? I can't see them keeping 4. He would be a great red zone addition though…
It may mean nothing but after the commercial break when the camera showed Funchess on the bench, Wright and a coach were discussing something on the tablet with Funchess sitting between them and Funchess didn't appear the least bit concerned with what the discussion was about.
Wright appeared to be deeply engaged with the coach. That may seem like a small thing but when it comes down to it, that may just irk a coach as much as it did me.
Granted, it was just for a brief moment and may be nothing but it definitely didn't look good to me (and I'm a Funchess/UofM fan).
Wright was out there with the starting offense with Hock out, that tells me he is likely making the team.
Reports are that Funchess doesn't like to get physical. He's a one trick pony good for red zone plays only like the one where he scored a TD.
I don't think he makes it unless they call him off the couch for the playoffs down 2 TEs. He'd be a good gadget for the playoffs but I don't think he has enough grit for a full season.