Any news on why he missed practice i guess injury report should be out in a few hrs
Illness would be my guess too. Thankfully he's not our only pass rushing weapon anymore. If only we could merge paschal and Houston into one body. We could build our own Reggie white!
It is Illness, it's listed in the practice report for Hutch, Brockers and Mike Hughes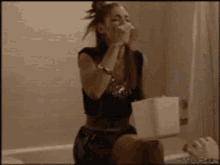 Don't care how fit you are, the flu negates all in that arena.
Lol Build - A - Lineman! Great Christmas gift for the die hard football fan in your family!
Hopefully he's getting the worst of it today. After that it's not so bad. You just feel like you were dragged behind a truck for a few days.
The flu will hurt for a few days, all these guys should be back by Sunday!
Brockers is a super spreader!
My wife has been sick for 3 weeks.
I can't imagine how I have managed not to get it?
Not complaining, mind you. Quite happy, for me, really.
Hope it doesn't take that long for Hutch to get over it.
Thankfully, Houston, Pascal, and Romeo are back.
Happens to me all the time. I always chalk it up to "clean living" which prompts peals of laughter from my girlfriend. She especially likes when I say it's because of the thin layer of prophylactic tar I built up in my lungs from back when I smoked in college.
Tell that to Michael Jordan.
Not only is he terrible, now he's making everyone sick and is stealing Ford's money. The gift that keeps on giving, ha ha
Its odd to me how well some players can play with the "flu." The only thing I can come up with is that it makes the guys hyper focused on the task at hand and none of the other stuff about life. A defensive lineman with the flu who sacks the QB on 3rd down doesn't get up and celebrate like they just won the powerball. They rush back to the sidelines, sit on the bench and try to convince themselves they aren't actually dying.
Honestly, probably stimulants. These pro athletes take everything under the sun to get on the field. Just listen to Calvin Johnson interviews after he retired, he tells all.