If and it's a prayer of mine
If AG were to leave, who do you think becomes our D-Coordinator?
Steve Wilks wouldn't be a bad choice. Doubt he'll want to stay with the Panthers. He earned that job. But I'm sure the Branimal has a good short list they'll pick from.
PS - I think its a moot point. AG isn't going anywhere yet.
We all have our criticisms of AG but what I love about him is he changes up his approach each week. He isn't married to one concept. He follows Dan's vision of planning to beat each team each week, and not just "doing what we do." It didn't always work but at least he followed thru on it. Alot of coaches say it but when live bullets are flying they don't follow thru on it.
I don't have any mixed feelings, It would be a huge loss if he goes.
His production can easily be replaced by a rookie.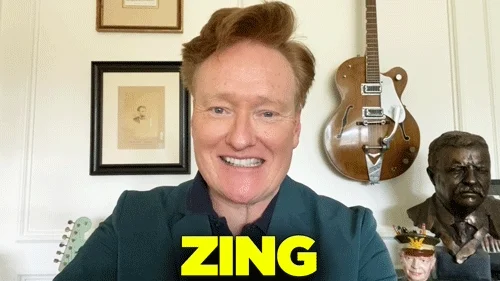 I agree that Glenn isn't going anywhere. I believe there are questions about his leadership style that are legit. Pleasant became the fall guy (and I agreed with firing Pleasant) but Pleasant's style was allowed to exist because Glenn allows that kind of coaching.
I like Glenn, I want him to stay but if the question was asked six weeks ago: "is Glenn more likely to be fired by Detroit OR Glenn becomes a head coach" I would have said fired by Campbell.
I LOVE how the defense stood up[ overall in the Lions 8-2 run. But there are questions about why were the Lions SO bad on defense early in the season. Campbell seems to have inserted himself into the schemes and required changes like how Hutch was used and so on…Glenn didn't seem to make changes on his own until that point and we noticed that here on this board.
I like Campbell now that he has grown into the role. Glenn is very similar. Aaron wasn't really ready to be a DC based on the results here in Detroit BUT he seems to be getting it now. I expect Glenn to stay and if he does land a head coach gig good for him. BUT…Aaron is easily replaceable at this point too
Steve Wilks might be a great guy to consider if necessary (as mentioned above). .
I think MCDC will use the same approach that Brad is using with the roster…develop and advance.
The reality is that if you are a consistently good team, you are going to lose coordinators to become head coaches. You have to be thinking about that just like you think about veterans leaving in free agency. You need to be constantly on the look out for young/hungry smart guys that want to be head coaches/GM's one day and get them in your building.
You should be scouting them just as much as you scout potential draftees and free agents. No one loss should catch you off guard. Have a plan for most everything so when it happens there is little to no disruption in the operation.
I mean it looks like he's one of the three finalists getting a second interview… provided they can't get Sean Payton.
I think we can also fill the position with a vet on a team friendly 1 year prove it deal.
I think he'd be a good hire if they'd give him a full three years.
Then they need to trade back. Load up in extra picks and have the patience to be going for it in 2025. That roster is garbage.
My guess is that it will be Flores.
I do too. I really think he'll be a good head coach. Maybe a better head coach than coordinator, if he gets hired soon. Another season or two and everyone will realize he's a good coordinator too.
If we lose AG then I think Steve Wilkes is a definite option and an upgrade. Another name to consider if you go by networking would be Dennis Allen. If he in fact isn't coming back w the saints.
AG is a good coach. The defense improved incredibly over the last 8-9 weeks. AG will be a better HC then a DC in my opinion. His leadership qualities are top notch. Pleasant was NOT a scapegoat.
I hope we promote from within. Reward the guys who've been through it with us and give them all something to shoot for. The 49ers have perfected this model. Of course if none of the candidates from within are good enough then it doesn't make sense, but I don't think that would be the case. I mean Todd Wash coordinated one of the best defenses of the past 20 years (2017 Jags).
Plus I think Wilks will be heavily involved in the hiring cycle next offseason and would be very likely to get another job, so we might be back to square one rather quickly.
We'll just cut Brockers, and make him DC if AG gets a HC position. No big deal.
Promoting from within also preserves institutional knowledge.
I think sheppard is next d cord if when promoting from within is needed
Yeah I think it's Sheppard or Wash. Of course only one of them gives us comp picks if they were to be hired away. You have to wonder how much that will start to play in the decision process.
All the speculation I am aware is that it would be an outside person. I also would think like maybe Shepard or an internal guy but I guess the belief might be they are not ready yet….
It would be Wash if Glenn left.