The more I learn about our staff, the more I love them. The only one I'm not a fan of is Wood. Glenn Beck-lookin' MF'r.
The players WANT to be here. This will be a FA magnet soon, fellas.
Now we just need the wins.
You'll be happy about 1/3 of the way into the season, as it becomes more apparent we are going to have a winning season this year. Lions will be a tough out this year. Nobody will overlook us on the schedule after this year.
OMG! I thought Nate released the Mod transcripts and secret recordings!
PHEW!!!
I don't have to have to get a new identity and move to Branson and become a carny
Admit it, part of you wants to…
I just love how open the Lions have become with these videos. I can hardly wait for hard knocks. Just love what i am seeing from this leadership.
I was expecting an "Again???" from Natty…
LOL
Yup - Recurring issues…
Trying to read between the lines of the prospect they were talking about. Seemed like maybe Thibs with talking about get after the QB and then spoke about maybe a LB who was really good when they blitzed (Devin Lloyd??).
Wow, great vid. Thanks for posting.
Culture, fit, grit, etc. Do any of these things describe KT?
We don't know the complete picture of course and can only go off what we see and hear from him.
I'll be surprised if KT is the pic and I might even need to call BS on Dan and Brad if they select him. At the very least they will need to publicly slow their roll on speaking of culture, fit, and grit.
FWIW, I do think KT will be a solid pro.
Sometimes the talent outweighs the other stuff by such a drastic margin, it makes you consider other options. IMO, that's what's going on w/KT.
I sure do want 'em to pick Willis (IF…IIIIIFF…they see him as good enough).
I think he's good enough, but I'm not a pro scout.
Gotta love the coaching staff. If they can build a winner here, they will be legends. Pray to baby Jesus we finally got the right men in charge for once.
Someone is in need of an adapter for a Hoover Max Extract Pressure Pro Model 60.
@Big Natty, agree with what you said.
I do have trust in Brad and Dan. Looking forward to a great 2022 season! Go Lions!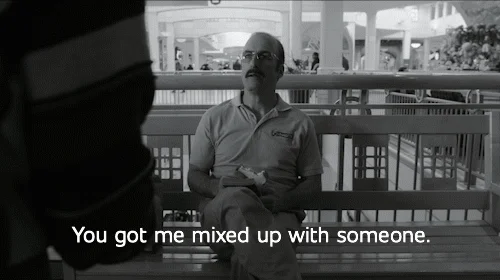 Better Call Saul coming back for final season soon!
I'm counting the days… April 22nd… I'll binge that and then Ozark's final episodes come out the 29th… Lots of sofa time between those 2 and the draft…
WHAT'S GOING TO HAPPEN TO KIM??
It won't end well for her unfortunately.
Bro → The new Dr. Strange movie comes out in that time frame, as well as the new series on Obi-Wan Ben Kenobi!
I'll be watching that, as well as continuing to figure out how much I do/don't like MoonKnight