Kid is going to be a stud for a long time.
The LaPorta and Goff connection is looking good. It should only get better with more experience and reps.
10 catches for 100 yards on only 11 targets. That's very efficient. Gotta give him a few more targets.
Two games in. Looks great.
Hockenson's first game, looked amazing.
This means nothing, just an observation.
Sam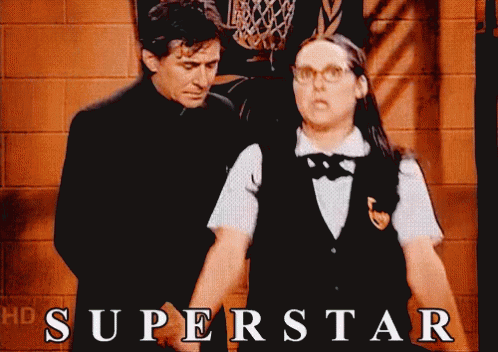 Not that I'm envious or anything…
Hockenson is one of the best tight ends in the NFL.
Why is he the reference for this meaning nothing?
My favorite thing about LaPorta seems to be the instant chemistry with Goff. That's the most surprising aspect so far. You think that would take a while - but Goff was quick to "take" to St Brown as well
We don't take kindly to hock around these parts.
A big part of getting targets in the passing game is earning the trust of your QB and your coaches. St Brown's work ethic instantly gave him an upper hand and Goff brought that up recently. When Goff saw the kid putting in the work, he became more and more confident that he could trust him. Sam puts in the work, but also has "the most natural hands I have ever seen from a TE" going for him. Sam is a big target that can effortlessly snag balls out of the air. That made him instantly stand out to Goff.
I also heard a comment that Dan made at his press conference today that I found interesting. He said Sam probably feels relaxed during the games because practices are so much harder for him. He said he's been getting some "really hard coaching" during practices.
He has been a great bright spot this year.
The 2nd round guys have been outshining the 1st round guys.
Yes LaPorta has been a nice addition so far. Lets hope he continues to get comfortable and grows with Goff. Would give him 2 solid options with St Brown
Interesting to track this year's TEs:
Kincaid (1/25) - 9 for 69, 0 TD
LaPorta (2/34) - 10 for 102, 0 TD
Mayer (2/35) - 1 for 2, 0 TD
Musgrave (2/42) - 5 for 75, 0 TD
Schoonmaker (2/58) - 1 for 1, 1 TD
Mallory (5/162) - 2 for 49, 0 TD
Everyone else has 0 receptions. So far, nice pick. Give him a year to put on some meat and improve in the run game and we might have one of the best TEs in the league.
Gelling with Goff - building chemistry with Goff - is really very VERY simple. Be where you're supposed to be when you're supposed to be there. And CATCH the ball, because it'll be accurate. When you do this simple stuff, Goff will TRUST you. It's what Jamo's issue with Goff was throughout camp, and quite possibly will be still when he returns.
EXACTLY. There's a bit of "chemistry" involved - knowing where a receiver likes to get the ball, responding to a broken-down play in aligned ways, etc. But 90% of so-called chemistry is what you said. Which is why LaPorta, ARSB and Reynolds have it w/Goff and Jamo doesn't and it took Chark a while. It's also why I wouldn't worry about getting a good vet like Mike Evans in mid-season. Evans would need to learn the plays, but once he did, the "chemistry" would follow very quickly.