Love hearing about Kerby, Barnes, Laporta…
My 2 cents…
Nate Sudfeld - It was weird to me how people spoke about Sudfeld last year. It was like they took all of the anger and frustration of what they saw from David Blough and Tim Boyle and transferred it directly to Sudfeld. Forgetting that they had never actually seen Nate play for us. The early knock was "he got beat out by Mr. Irrelevant!" Well, it turns out that kid was special.
Sam LaPorta - I expect same to come out and have a good game against the Chiefs, much the way Hockenson went for 6 catches and 131 yards in his NFL debut. However, just like Hockenson, I expect him to trail off a little bit after that. The only exception I can see is if they play him as a WR instead of a TE like the Falcons did Kyle Pitts.
Derrick Barnes - At first I was happy to hear the good stories about Barnes. But as they start to pile up, it makes me worry about him a bit. During the offseason fluff teams tend to fluff up guys who are in trouble the most. So guys who flopped have some of the weirdest stories written about them right before their demise. He is a 3rd year player and the coaches are already using language like "nobody is counting him out" and "he's not going away quietly." Noone should count him out and he shouldn't go away quietly, he's only going into his 3rd season. Its odd.
I agree on LaPorta will have his ups and downs as most TE's do. I also agree with your comment on him playing out wide while JW is out. I think they will do this along with Mitchell for that matter. So that gives him an opportunity to have better numbers than many rookies.
We have seen that Ben J likes using TE's in this offense. I would throw Mitchell in with LaPorta as I think he will see time out wide like I mentioned above.
Who needs a Hooker with a bad knee, when all we needed was head congestion relief!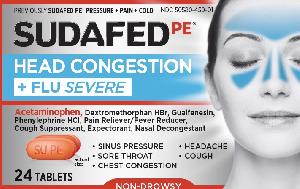 This topic was automatically closed 90 days after the last reply. New replies are no longer allowed.