Fascinating QB matchup on Saturday.
I could see Anthony Richardson developing into a Josh Allen clone. I think by the end of the season a lot of people will make that connection and could put him out of our 2 first round picks price range. But the Banana Skin Eater and Mayonnaise Coffee Drinker could do the same.
It's the game of the day for me.
Clearly, I have missed something.
Pretty sure I dont want to find out.
Those words arent supposed to be together…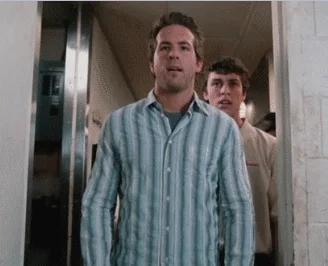 Its early but i do like his size an his ability to run Anthony Richardson. I will be watching him an mainly against good teams an D's
Some games player look like world beaters an then you look an teams were not very good.
He's talking about W Levis who swears by consuming both sets of items in that post
Out of lions range? Lions will have a top 3 pick! Thanks to the rams!
Heck after stafford arm either falls off from so many throws with no run game or he gets hurt because the oline cant stop anyone they might just end up with the #1 pick. You look at their schedule? They might be good for 3 wins.
you never know. right now we have pick #1OA.
I'd stop thinking about QBs… and start worrying about our practices, conditioning, dietary program etc… and surely our medical evaluation team!
Goff
Swift
J Will
Cephus
Ty Williams
Hock
Decker
Ragnow
Cabinda
All missed between 3-16 games….
Big V
J Jackson
P Sewell
K Raymond
All missed at least 1……
—- congrats to Amon Ra being the only starter or heavy rotational player to be healthy all 17 games!!!
Defense?
Romeo
Julian O
Bryant
Okudah
Anzalone
Amani O
T Flowers
J Jacobs
Iffy
Levi
JRM
Brockers
-all missed at least one.
the defensive iron man awards go to C Harris, W Harris, and Nick Williams.
When you consider that we already have issues with Big V, Rags, Romeo still, Iffy, Paschal, Levi O, Julian, Jamo, Jacobs, and Hock-
I'd say it's time to be concerned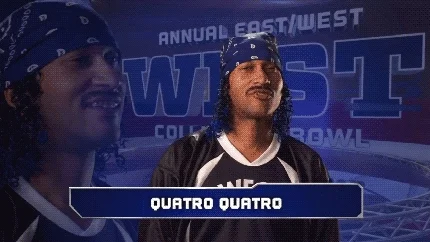 I love week one reactions. The Rams at 3 wins? I mean, I wouldn't be sad based on the draft pick, but that would be an epic collapse. How many super bowl teams have dropped to 3 wins (or less) the next year? It can't be many…
There was a good breakdown in theathletic on Levi/Richardson this week. Both schools beat writers discussed strengths advantages of each. Sounds like Levi may be a little ahead of Richardson in development but Richardson has a higher ceiling long term which doesn't mean that Levi can't be really good.
**If you're an general manager, are you drafting Will Levis or [Anthony Richardson]
Levis has far more passing attempts (487 to just 90) and completions (315 to 56) and yards (3,773 to 724) and touchdowns (30 to 7) than Richardson. He also has more rushing yards (831 to 487) and touchdowns (15 to 6). That's a wordy way to say Levis just has a much longer track record. One could make a case that Richardson, a former top-10 QB recruit nationally, has a higher ceiling, but there isn't much of an argument for him right now over Levis. In his only start before this season, Richardson was 12 of 20 passing, produced 108 total yards, three turnovers and no touchdowns against Georgia last fall. Levis was 32 of 42 passing, produced 204 total yards, two touchdowns and no turnovers against UGA's No. 1-ranked defense.
I'd also note that UK's former coordinator, now the L.A. Rams OC, told me in the spring that Levis was a future first-rounder. Then the Cats' new coordinator, who came from the San Francisco 49ers, told me Levis is as good as any of the quarterbacks picked in the last two drafts. So there's that.
Other side:
Brugler ranked Levis 11th on his preseason top-50 draft board, with Richardson at 27th. Wildly speculative in the case of Richardson, who had only one college start at the time. And even though his second start against Utah was electric, it's still a small sample size. The next step for Richardson is proving he can beat defenses that are more committed to stopping the run.
Levis was self-critical of his Week 1 performance against Miami (Ohio), which included a goal-line interception. That's 14 interceptions in 14 starts at Kentucky. Richardson, who was spared an interception against Utah only because the zone defender dropped it, has thrown six picks in 90 career passes. This week may come down to which defensive coordinator is better at baiting the other QB into mistakes. One factor that's obvious: Levis has the arm to test Florida's secondary in ways Rising could not.
As for next year's draft, Levis has the tools of a prototypical NFL quarterback, including scrambling mobility, so that first-round projection looks probable. Florida fans hope that Richardson, a third-year sophomore, will realize there's enough upside — and enough NIL dollars — to stick around for 2023.
I don't necessarily disagree with most of the above but IMO Richardson's upside is A LOT higher.
That skit kills me every time.
I'm not drinking the kool aid like most on this forum that believe the Lions could be a playoff team-but I don't see them picking #1 overall either so Anderson probably not in play
I was going to start a new thread, but I feel this thread is going to be relevant all offseason so…
A nice breakdown of Anthony Richardson's plays from Sept.
Whoa - kudos to @Mike0618 talking about a top 3 pick back in September!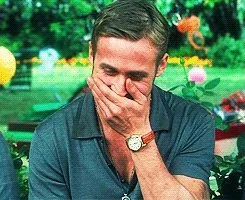 As a second round developmental talent, he might fit our window.