Tom Pelissero
@TomPelissero
· 17m
The #Lions claimed WR Josh Reynolds off waivers, per source.
Good! I think he's got a little juice.
Well, most of us saw this coming. Let's hope he's even a slight upgrade. We got nothing to lose on this one.
Wonder if anyone else did?
We had first priority so it doesn't really matter. The Rams might have claimed him back since Desean quit on them.
You guys got a real a Lion here! Reynolds sucks at football!
Im kidding ( sorta). He's shown glimpses. Hopefully he's motivated and atleast gives you guys something.
Tobacco Road at WR.
Benson & Hodge's positions to be enhanced by our J Reynolds?
I remember a Pat Kirwan story where he was talking about watching Boomer Esiason in practice. There was a kid there from his Bengals days who was struggling with the new offense. Boomer would call the play to the team and then translate what the kid was supposed to do to the kid in the old language so he understood his role.
Hopefully Jared can do this for Reynolds. But at the same time, this was a signing many of us said to go ahead and make during the offseason. He probably won't work out but his best chance of success was back then, not now.
Worth a flyer. Keep those expectations modest obviously
Instantly 5 years old on my grandma's chesterfield again.
Good and obvious move. He likely won't have a major impact but at least it gives Goff a WR he can trust.
I wanted us to get Reynolds prior to the start of the season. There were some who strongly opposed it.
You have to understand what we're getting here. He not a starter he's a depth piece but he's a solid depth piece. He has value but do not expect him to be a high quality starter because that's not who he is.
However with our weak WR corp he should be a welcomed addition.
I like the pick-up. @Phunnypharm is going to hate it.
I agree with Wes here but I'd like to add that out of every low level free agent WR out there that we could have gotten Reynolds has the highest likelihood of success due to his past with Goff.
Hopefully he gives Goff a confidence piece.
Tobacco Road at WR.
Benson & Hodge's positions to be enhanced by our J Reynolds?
Lions make a Lucky Strike !!!..DC is the Marlboro Man…Kool !!
I knew we had him if we picked him….was just curious if any other teams felt like he was worth claiming.
Yeah, I'd be curious to know as well, don't think that will be released though
Looking forward to seeing that chemistry reignited between Goff & Reynolds…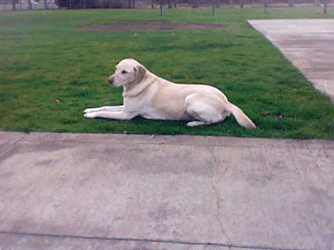 IMO Goff is complete garbage, maybe this helps us evaluate him a bit. We can only hope and pray to baby Jesus! I can already hear the excuses, Reynolds didn't know the playbook, that's why Goff took 7 sacks and threw it out bounds 3 times on 4th down because Josh arrived late after claiming him, lol.
But, I want to be wrong so bad! Deep down I truly hope Reynolds goes wild and helps Goff show us something! Just not counting on it.
I'm not sure that Josh Reynolds is any better than our current WR's…but he can't be any worse.
I think people are expecting a lot of JR, my excitement is a little more suppressed.
I hope he brings something to the table and raises the overall talent level of the WR group.