Sure wouldn't mind Landon Collins.
Did you read whole article or just stop when he was mentioned?
Collins had a rough 2021, grading as Pro Football Focus' 142nd safety. He was particularly bad in coverage, grading 172nd out of 176 qualifying among safeties. He made enough money Lions don't need him unless at league minimum
Love it and it makes sense to this silly little neophyte!
Someone scroll down on that link to the twitter's stuff and cut and paste the video please "1 Day vibes"!!
Everything sounded great in this article except for one statement…
"The Lions should be focused on what they have in the hand instead of what's in the bush."
Who the F gives advice like that???
WTH?
Certainly not Stafford! That guy's been focused on what's in the bush, and with his accuracy, it's yielded offspring.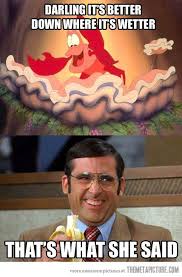 Stop being a perv, we all know what the statement meant lol
I thought it too….
But I felt hypocritical about it as a Christian…. Abit a non perfect one!