Not surprising—sort of thought having him by camp was a pipe dream.
No doubt.
I've been doing the math and i don't see any way he plays before October/November area. 90% sure he'll end up on the pup.
January 10 - October 10 = 9 months.
I can't see him healing 100% and getting in football shape faster than 9 months. I think 10 is more likely and realistic.
I never dreamed he'd be ready, even for the first game.
Somewhere between game 6 and 10.
Putting him on the PUP list would be the prudent play. The season and more specifically the rebuild of this team is a marathon not a sprint. Don't do long term damage by rushing him back. The next move is to try and hold him back from wanting to do too much.
Can you imagine? Your life long dream has become a reality, and you have to ride the pine.
He has people he wants to show, and people he wants to flip off.
He should be ready to eat when he finally gets on the field.
If he could come back late October/early November that would be great. He could still play 10 games while getting an extra 2 months to fully heal.
And when does make the active roster, I'm confident in say they will bring him along slowly at first…. Like not starting but getting just a few reps in the first few games he plays in the regular season
Yes, bring him off the PUP after six. If it's me, I'm now all rehab and practice 95% of the time for a month. Maybe give him 5 snaps a game for a month.
Then just unleash him on the world on Thanksgiving. Thanksgiving is week 11 for us (technically 12 weeks of regular season for Jamo with the bye). I think it's a safe plan and gives him plenty of time to acclimate.
And we will be undefeated still and no pressure to get him involved quickly
Part of me actually likes this news.
No unnecessary risks.
I actually prefer to have them watch before they play. Didn't hurt Aaron Rodgers any to sit and watch for 3 years. Well, his vag got a little itchy about it, but still.
You'd think he'd have realized that when they drafted Love. They made HIM sit for that long, why not the same with Love?
Women…
Yep wait till he is healthy but I will say once he steps on the feild to hell with brining him in slowly.If they wait till he is good to go it should be go routes from snap 1 lets see that speed!!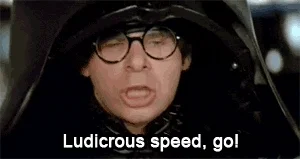 the second it isn't a health risk → get to it, my brother!
He's chomping at the bit to get in there too.
Love that he's being patient in doing what he's told w/the trainer.
There was a rumor that he's already ran a 4.4 since the injury…so he's almost back to top speed again.
Love this guy, and he may end up being my 2nd to favorite Lion
Only Fox can outrun him!
nope first play from scrimmage is a flea flicker to him for a TD.
Jamo would actually be placed on the Reserve/NFI list because he was injured prior to the draft. He would not be able to practice with the team for 6 weeks, and unable to play in the first 8 games… which is probably the prudent move.
Here is a description of the NFI… but the Lions will obviously pay his salary. Teams can withhold salary of players on this list, but typically only do so when a guy gets hurt doing something snowboarding or riding an ATV.
.
.
This topic was automatically closed 240 days after the last reply. New replies are no longer allowed.