Click bait, what a little prick. That face is highly punchable.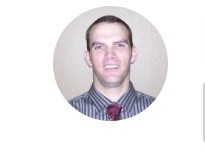 Try having the defense get one single stop.
Just one.
This is a trend he started last year. Blaming the offense when the defense is shit. Just be the coach your supposed to be and admit the defense sucked and leave it at that.
I don't think he saw the DB behind the LB…or he was just late with his throw.
Goff owned it and said he was late and a bad decision. But honestly i didn't like DC starting off talking about it like it was the biggest issue Sunday. It wasn't and neither was the kicker. Its the fucking shitty ass defense that cant do anything…literally nothing. Nothing else is worth even talking about until we make an offense punt the fucking ball.
Goff is a Pro Bowl level QB… He will prove himself at top 10 QB in the NFL by end of 22'… He has already been in an MVP conversation in been to a SB…
2017- Goff was a 23 year old QB in his first full year as a starter and led a team to the playoffs with a 4-1 TD to INT ratio, and 11 wins… he had the #12 defense… a stud run game- and a few pieces at WR
2018- Goff and his Rams were on a near record pace offensively, but key injuries to Kupp (week 8 season ending) and Gurley- wheels started falling off week 13… started to derail their quest for a SB ring… Couple that with the #20 ranked defense… ANY 24 YEAR OLD QB WHO GETS A TEAM TO THE SB WITHOUT A TOP 15 DEFENSE DESERVES RESPECT!
2019- Goff had the #17 Ranked D… The #31 ranked OL… and a broken sub 3.9 YPC run game… Still finished 9-7 but that wasn't good enough…
2020- Goff and McVay were already on the wrong page… Goff had his worst year personally as the defense was STOUT… and OL was much much much better- however he seemed out of sync?
2021- no point discussing
2022- Goff is back to being a Pro Bowl level QB- and if we are being truly honest- D Swift, Amon Ra, Hock, and Reynolds aren't exactly… Kareem Hunt, Travis Kelce, Ty Hill- but the collective unit is simply IN SYNC- and he's doing is with guys like TK and J Will and backup OL players without flinching…
---
21- Rams OL was great…WRs were great, and then when Woods got hurt, they upgraded to OBJ- the defense was average a lot of the year, but after getting Von Miller they kept 8 teams to 23 points or less… That is the magic number where teams win about 80% of the time…
22- Rams- are 2-2 having some issues at QB, OL and on D…
I've been consistent on the Stafford thing, and I will be consistent on the Goff thing- those 2 throws (Philly and Seattle) are inexcusable… AWFUL
Yes Goff needs to clean that up, and he knows that… If we are winning 20-14 with 8 minutes left in the game this Sunday and it happens again… then yes HE'S STILL HAVING A PRO BOWL SEASON, but that loss WOULD BE on him 100%…
I honestly don't think we'd have won the Seattle game without the pick 6… as I think what transpired after would have likely changed, and we legit couldn't stop them no matter what
That said- everyone should be held accountable, and everyone should get better- He clearly put AG and the D on notice too…
DC- is smart enough not to only blame the D, as it will end up in a locker room divided… The media is already trying…
Let's have a get right game Sunday with 30 carries between out backs— 8 catches for Hock… bend but don't break D with delayed blitzes and get some fresh faces some PT who might just play with their hair on fire to keep getting reps.
Let's see… we scored 45 bloody points. Let's blame the QB?
Nope. This is so obviously on the D that no one will be fooled by this shit.
"But, we've got to outscore them. Honestly, there again, is — as messy as some of it was early, offensively we can't — you can't be that way when you get in this type of game," Campbell continued. "The offense is, that's where this game went. It was high scoring, and so we have to outscore them. If you make a mistake, it can't be for seven points."
We spotted them seven. So, you take that away, we win this game."
Absolutely pathetic statement from a coach.
I'm sure Woolen's 4.26 speed had nothing to do with jumping the route.
I'm not sure why but this is bothering me to no end today.
Maybe because it's indicative of a deeper problem. Maybe Campbell is too close to Glenn. I know they are very close. But this seems to be something way too much over the top.
Maybe it's him trying to not fracture the locker room as suggested prior. I don't know.
All I do know, you can't realistically expect an offense that must score every drive not to take chances. Taking chances leads to mistakes. One mistake and it's your fault the team loses. Not the guys who didn't stop the other team once.
That puts Goff in a very precarious situation. Gotta lead the team to victory but you can't make a single mistake.
Edit to add:
Even if that wasn't a pick 6, does anyone really expect that defense Sunday to have stopped them from scoring?
The narrative would have just changed to "you can't turn it over in that part of the field" or something close. We all know it.
Or maybe it's somebody taking a statement out of context and turning it into something it wasn't.
When the quote starts with "But…" ,that means there was something preceding this statement. Most likely a discussion on how bad the defense was playing. But that is conveniently left out for sensationalism.
I agree with the clickbait assessment.
I hate this because it is the type of crap that causes players to leave in free agency.
It really feels like Dan is too close to AG.
Yeah it does tbh which is a significant reason why some HC get run out
I honestly wouldnt be shocked if Shelia gets involved if the D gets fucking gutted by Baily Zappe and a Fatty Matty coordinated offense
Or, maybe Goff told Dan to put it on his shoulders, because he knows the offense is rolling, and the defense's psyche is already in shambles. And, putting the blame only on the broken defense isn't going to be good for the team as a whole.
As his HC, Campbell can't ignore a pick 6. Of course, he's going to call him out.
It's well known that I'm a Goff supporter, and I called him on it, immediately.
His pick 6 cost us the Eagles game. Same with the Hags. We lost each contest by 3. Take seven away from the Eagles and Hags, and we are 3-1.
That doesn't mean Goff is a bad QB in my eyes. It means I recognise his flaws, and I want him to be even better.
He can clean it up. He has to be more aware.
That said, it's far from all Goffs fault. No QB is perfect, nor should they have to be.
It's no secret, our defense sucks! They know it. We know it. The media knows it. No need to beat it into the ground.
This is no time for Goff to get cocky. His defense is struggling and that means he can't help the other team.
He needs to be 4 points better a game. To do that, he has to be aware, and, he can't be throwing pick sixes. He knows that.
Campbell is not out of his lane, and has committed no offense. Only stating the obvious.
If a head coach agreed to do that specific scenario, he shouldn't be a head coach.
I like Campbell and think he will eventually pan out (if he has the guts to do what is necessary with Aaron Glenn).
This is definitely a best case scenario. And from all indications, seems like the type of thing Goff would do. I hope it's that, because if it's not and I'm Goff, I'm on my way out first chance I get.
Can't disagree with that, if the whole blame was dumped on that one play. However, I don't think I made it entirely clear what I meant; I didn't mean the entire loss being blamed on Goff, but spreading the blame around to both offense and defense. Anyone watching the game could see the bulk of it belongs on the defense.