On right now. Could watch this all day.
Did Kerb still pick off Rodgers???
Make him leave the division….
or… "retreat" from the conference???
that may be "dark"… but I like it…
I'm torn on who has the best failure face, Erin or Ryan Day.
Patricia for sure!!! The pencil sure helped that game. haha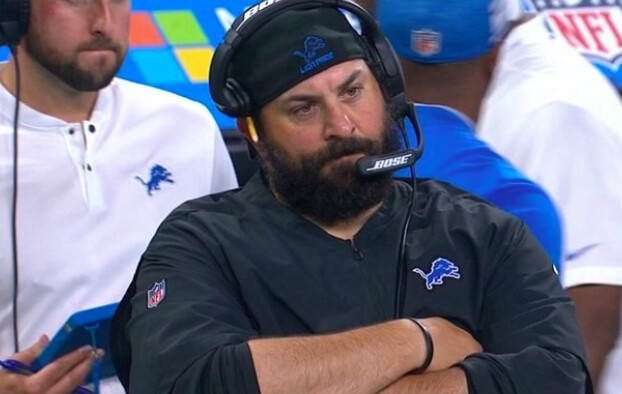 Last 6 minutes were gold.
All off-season I've been rewatching this game. It isn't just beating the Packers, eliminating them from the playoffs, and ending AR's Green Bay career. This game was the epitome of every single positive thing about this team. Extremely well coached in all phases. Goff playing his best football ever with zero TO's. Hutch getting 2 sacks. Kerby getting an INT (robbed of more), Rodrigo, and Houston didn't do anything special, but still played solid. Alim was good, Buggs was good, Anzalone was good, everyone was good. It is like the perfect game to evaluate the team, and players.
This topic was automatically closed 90 days after the last reply. New replies are no longer allowed.