He threw 5 INTs today, 2 were dropped including a 99 yard house call… He earned the boos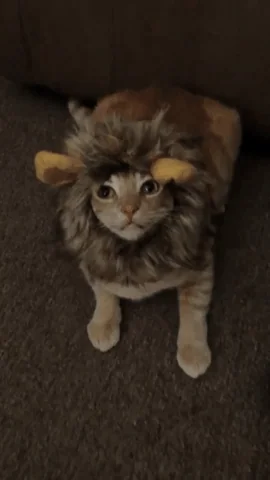 The only loud boos I heard on TV came after a running play and were definitely directed at the play calling, not Goff.
"Today, he showed his resiliency, and when we needed those plays, he showed up in no-huddle mode."
This was impressive to watch him lead.
I think he just saw how much Detroit loved Stafford for these types of games and tried to emulate it.
Aaah, so now every near interception actually is one? Interesting…
So, I guess every drop counts as a catch and yardage, too?
We won the game. Goff stunk early but he made every throw when the chips were down as he's pretty much done the last 20 games….try to enjoy this!
One interception was a result of a tipped ball.
One interception was a result of the receiver getting boxed by the defender and being late to the spot.
Not all is as it seems.
Why do so many desire to wade in the narcissistic waters?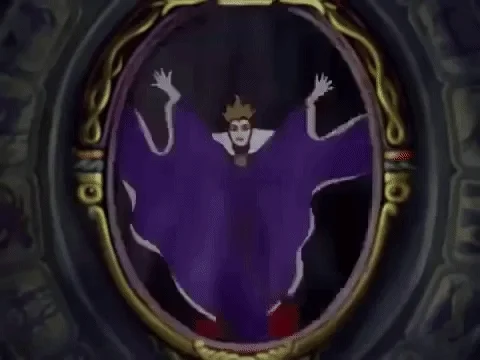 There were boos? Never really noticed, watching here at home.
Gummy free
Jared himself said he understands. He was mad, fans were mad. He gets it. Credited the fan base for being so passionate. Essentially said they can boo all they want if he deserves it.
Obviously fans CAN boo, revert to 'SOL,' insist the season is lost… whatever they want.
But I think that man should not be booed. Not after what he's been thru, just with the Lions, not to mention in LA. Not after doing way MORE than his fair share to lead probably the biggest turnaround any of us have ever seen over the last 3 seasons. This is pretty magical s**t. And even had they lost the game they wudda been… GASP! 7-3!
Every player, coach, and staff member associated with the Lions organization deserves better than that crap.
In. My. Opinion.
Matt Stafford has 6 comebacks or GW drives in 35 starts in LA.
Goff has 8 comeback or GW drives in 41 games in Detroit.
Interestingly Goff only has 16 such heroic performances in his 110 game career… BUT in 12 of them his team scored 27 plus points. Goff had multiple turnovers in 4 of them…Goff had 4 hero games that his team ended up with 23 or less points…
Stafford had had 200 starts and of the 43 "heroic" comebacks…. That ratio is staggering BUT so is the fact that only 21 of them required Stanford's team to score 27 plus…for the record he had multiple ints in 9 of them. Another interesting point is that Stanford's teams scored 23 or less in 15 of those games…
so both guys have pretty similar metrics, outside Stanford playing nearly twice as many games, and having a bunch of 20-16 comeback wins… that also means there were 15 games we won (the Rams) when the offense did jack all prior to the 4th…
Goff having led 4 top five offense has put him in position not to have to comeback…
There were boos on that last INT but it was a small percentage of fans. Most were ugh, omg or wtf type of reactions.
About 10% of the crowd left early. I assume those were most of the boo band.
I had this guy who sat about 10' away who was having a melt down. He started screaming at the refs and team on the first drive. He was screaming SOL constantly, this team sucks, etc. how do you spend that much for seats to give up on the first drive. He left early in disgust while bitching as he walked out.
It was a bad game. Fans were disappointed in the team and it did have a SOL feel to it so I get it to an extent. But 90% of the fans still had hope when it looked like all was lost. Those fans were rewarded with an impressive comeback.
Signature game for Goff. He played poorly but well when it really mattered.
Really good life lesson there.
It's all about expectations. The zen approach is to really temper your expectations, and better to have none at all. That's master level.
So dude (and many fans) expected the Lions to easily handle the Bears. They had visions of the offense continuing to steamroll every defense in its path. But in pro sports there are always peaks and valley except for the most elite teams of all time. And even those have had their moments. So he acts like a baby who didn't get his bottle and probably had a full diaper to boot. Well, Dan told his own family to bring them, word to the wise.
Letting go of the outcome and being present is really the best way to go through life. Especially in middle age and beyond when you've been around the block a few times and have had your share of heartbreaks… and survived. And come to accept that the world is not here to meet your expectations.
Jared Goff 2.0
Detroit finished last season 8-2 in the last 10 games. Detroit has started this season 8-2. Thus, 16-4. This is the best start for the Lions since Milt Plum was throwing to Gail Cogdill. You know, back in 1962, during the JFK presidency, when in this very week 61 years ago they won to go 8-2 … and moved on to the Thanksgiving Day game against Green Bay. Sound familiar?Hard to find fault with these Lions, averaging 27 points and 400 yards a game. They've scored in the forties twice, and twice held foes under 10 points. Just one abominable game, a 38-6 loss at Baltimore. They're 2.5 games up on Minnesota, with only one game against a premier team remaining, New Year's Eve at Dallas. The only question now is, can Detroit beat out Philadelphia and San Francisco for home-field and the first-round bye in the NFC?
Down 26-14 with three minutes left at the Chicago 32-, offensive coordinator Ben Johnson called for what Goff said was a Sail Pile On concept. Three receivers to the right., running routes at different depths. Tight end Brock Wright ran a short flare pattern to the right sideline. Amon-Ra St. Brown ran an intermediate out-route to the right, drawing the corner, Jaylon Johnson with him. That left Jameson Williams all the way up the right seam with space over the safety. "I was able to drive it in there on him and finish it off," Goff said. The Bears went three-and-out, and Goff had another long drive to win it.
"I think I've gotten better at not overthinking things that really don't matter," said Goff. Like stressing on the three picks. "Everybody in this game makes mistakes. How do you find a way to overcome them, and be the quarterback for your team that they need, and find a way to win?"