The more I think about it, the more I feel this will be a transformational pickup for us.
I so hope you are correct.
I hope no one is transphobic about this….
Revenge against TB, since they wanted him the very next pick. Karma is a bitch For taking DWhite leaving us Hock.
I posted this video on a dying Jack Campbell thread, so I'm posting it here again because of some LB insights that were over my pay grade.
The tackling ability of both Captain Jack and Branch is likely to transform this D from bottom of the barrel to a top 10 team, they simply wrap and tackle, rarely a miss…and that's without taking into consideration the significant free agent signings on the back end.
Why do we never get the karma to swing the other way when it comes to the Seahawks picking our guys right in front of us?
They actually wanted Kancy. They were going to take Campbell if the Lions drafted Kancy.
I'm not totally convinced of that based on the video.
There is one comment Licht made that seemed to indicate Kancey was their guy all along….
but the reaction after Campbell was announced as the Lions pick doesn't look like a draft room thrilled their guy is still on the board.
Todd Bowles comments seem like a guy who got his consolation prize.
Licht even asked… "well… who do you guys want???"
That doesn't sound the same as when the Lions draft room erupted into cheers when Sewell, Jamo, and Gibbs were still on the board when the Lions were on the clock.
My main concern is Barnes, why waste a pick on Jack? Makes no sense
I'm offended. I'm in transportation.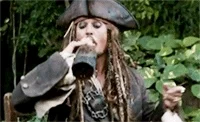 So you think Campbell was their guy and Licht is lying?
I think that clearly Captain Jack was not going to be around come mid 2nd that is for sure. Now if he was going to be picked next or someone traded around to get him is a different discussion but he was not lasting into the 2nd. I suspect even if the Seahawks wanted Kancy they may have started to push the trades to try to get both. Or maybe take Campbell first. We will never know but we do know that the Lions where not the only team looking to grab him and grab him much sooner than mid 2nd. At the end of the day I think the Lions got almost all the players they wanted. I think they also jumped the gun a bit on some to make sure they got their guy. Instead of drafting to other boards they drafted to their board. In other words they were not trying to time the draft or "weight" the draft picks, They took the guys they had rated where they had them graded. It is that simple. Whether or not this all works out, this front office is 100% driving their own bus. They are not concerned about anyone else but their team and their grading system. What is interesting is how strong Holmes is on the podium. He got up there and was like "I know you fools think we reached but clearly you are all fools and know nothing". He was having none of it. He clearly trusts his team and process and was super happy with the draft and the players he was able to get. He owned this draft.
Again this could be setting us all up for the vintage all timer SOL event…LOL. But I am here for the ride. I appreciate what the management has been doing and I am optimistic this is going to bear the fruit we all want. Which is some winning.
Holmes drafted like this draft had less of their guys in it. When a draft has a good number of your guys you are more likely to trade back and try to get more of your guys. If it is lacking in your guys you snare them before you lose them.
I bet the lions board had alot less names on it than previous drafts.
I don't know…. but it seems weird that the room didn't cheer when Campbell was picked. I almost wonder if some wanted Kancey (Licht)… and some wanted Campbell (Bowles).???
Interesting take. And thinking about this, your comments makes a ton of sense. It is very possible that they were not super pumped on the depth of this draft and so made sure they attacked and went hard after the players they liked.
The thing about the Campbell analysis that is really silly IMO is it's impossible to analyze what his effect (especially once he has the green dot) will on the rest of the defense. The Lions clearly believe he is a force multiplier. Every draft analysis is simply evaluating his skills as an individual player.