Good for him, love it if they found a diamond in the rough.
Excellent move. This dude can run the rock. Between Reynolds, Swift and Jamal Williams the RB stable looks solid.
I like that they're getting this done now as a symbolic measure. Get the kid some dough. Lock in the Netflix subscription.
This kid has got to feel like he is on top of the world. In the preseason he introduced himself to his teammates in the huddle. Activated off the practice squad and has been ballin the last 2 games. He had a smile ear to ear when his teammates were showing him love in the locker room after the game.
Hopefully, Igwebuike doesn't carry the ball again this season.
Or he learns to hold onto it and adds depth to our group! I like them both as they each bring something different
Yep, I only want to see Reynolds and Jefferson carrying the ball the rest of the season.
Good call if they see him that way!!
Glad he's getting a solid chance and props to grabbing him now!!
Shows gratitude and that is another huge leadership trait!!
I feel like Igwebuike is nothing special at RB, so if we draft or find a UDFA that can return kicks he is in trouble
Maybe, he's already on the roster (if he can stay healthy):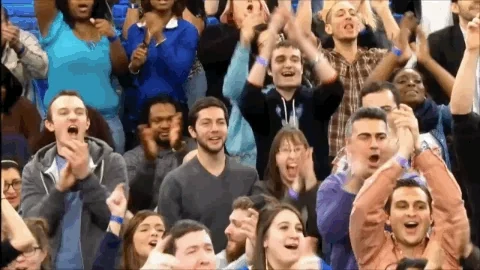 This is like no news. This is what happens every year at the end of the season, as players get hurt and are done for the year, teams sign players off their practice squad to fill those spots.
It's still a good move for the Lions, but the kid got no signing bonus or any other guarantees with the contract.
Just curious if you can find out….
Are there provisions for performance bonuses or can't they redo the contract at any time if they feel he is warranted the extra cash?
Not only do I love this, I love the TIMING of it. Reward your guys, make them feel like they are part of the team, loved, appreciated, etc.
This brotherhood is going to kick some major ass → SOON!
·
The Lions have signed RB Craig Reynolds from the practice squad to the 53-man roster, per
Reynolds: 88.3 PFF Grade over the last 2 weeks (1st among RBs) ![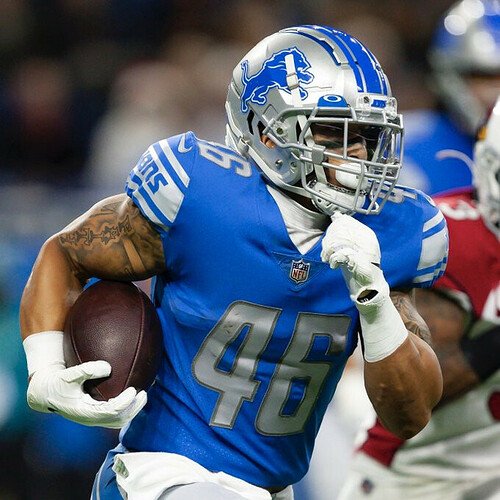 I'm sure it's just a standard contract.
Before signing with Detroit on Saturday, he was on the street and any team in the league could have signed him but hadn't.
When he signed with Detroit, he was guaranteed 3 game checks, but when he signed, his rights became the property of the Detroit Lions. Which means even if he only signed a one year contract (instead of a two year contract), he would have been an Exclusive Rights Free Agent (ERFA) and as such, he would have been required to sign a one year contract in 2022 with the Detroit Lions for the league minimum. So it really didn't matter if he signed for the rest of 2021 or a two year contract through 2022 . . . he ends up in the same place.
There aren't any performance bonuses and they can redo it whenever they want . . . but look at Jack Fox, in 2020, Fox's situation was like Reynolds this year and after a great 2020, Fox is playing for the league minimum in 2021 (as an ERFA).