Had to make room for OT Ifedi.
They must have thought he was the weakest link.
Plenty of more moves to come I imagine. ESPECIALLY after 6/1/23. Many players will be cut to save cap space.
Just a note. As of right now, if no one else gets hurt and put on IR. Lions need to wave 16 players by 8/29/23
There is just one cut day must name the 54 all in one day not sure if teams have to wait one day to name PS like in past. The European guy doesn't count.
It's unfortunate that our local kid couldn't even make it to the preseason. Hopefully he can find a spot with another team, or keep himself available in case the Lions need him later.
Cut Dark Angel? Not sure I want that hanging over our head.
The international player only doesn't count for preseason. Then the team must be at 53. With or without him on the roster.
But he doesnt count against the 16 man practice squad if the lions want to keep him there. So they could have 17 practice squad members.
However the new rule change allows the 3rd Qb to not count against the 53man. So Martinez can make the "53" man roster and not count.
So a normal team only had 69 players active and practice squad. Now lions can have 71!
Barnes must be improving a lot!
Well barns has guaranteed money owed. Darkangalo didnt. Simple as that
Sadly this is the business of football. The best player is not always the one you keep. But remember we are discussing dues who will/would be the 50-53 person on the squad. They are depth pieces and ST players. Generally not a player you expect to contribute much. Darkangelo was not going to compete for a starting spot on Defense. He was going to fight for a ST spot and try to prove he could be serviceable for a series or 2 if needed.
An UDFA player gets waived?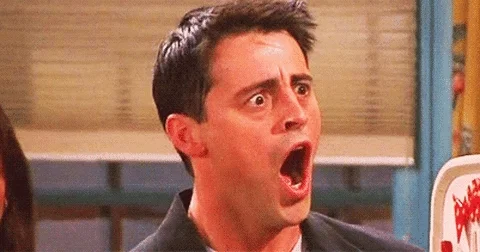 How could a guy named Darkangelo be the weakest link!? Impossible. He must have robbed a bank or something. This bank robbery is brought to you by Fanduel, if you don't have enough money in your account to place a bet, have you thought of armed robbery!? Fanduel!
How did he get fired on his day off?
Easy.
I got laid off by GM once on a Saturday and told not to some in anymore. My stuff was packed and I picked it up at the guard shack. Its their practice. Haven't owned a GM product since and NEVER will.
That sucks bro! I had a buddy that was my co-worker that got fired while he was on vacation. They didn't tell him until he got back. So he walked into the office and was immediately told to pack his shit.
My post was a reference to a line in the movie FRIDAY, when Ice Cube got fired on his day off. Chris Tucker's famous line is "how the hell you get fired on your day off?"
The cheap bastards even kept the pens, post-its, stapler (just like Milton) ,tacks, etc…
■■■■ GM
I sure hope you took a dump in a box and mailed it to your bosses home! That's what I would have done.
When I was in college, my buddy got fired from his bouncer job, and he took a sky dump on the bosses truck! One of the funniest things I've ever witnessed.
I quit my job to go to a different company. My boss was a bit of an a-hole about it. I had a really cool computer monitor that was "fully articulating," as in it could be moved around up/back, up/down and even spun around. It was my personal monitor that I had brought in to use for work. My boss didn't allow me to take it with me. He said "there's no way for me to know whether that is a company monitor or not, and I don't have the time to sort it out. So as far as I am concerned its company property." It was an HP and the company monitors were Samsung. He knew.
I had the last laugh. I worked so many late nights and weekends that the building security staff was very familiar with me. So the Saturday after my last day I told security that I had forgot my key, and they let me into the office. I took the monitor.
Barnes doesn't have any guaranteed money owed.