I currently like the return they got from la more than 9 and lock. Throw in Juedy and I probably shift towards that package.
Wow that was colossally stupid on Denver's part.
Seems that way. Unless they like what they have in Lock — or Paton thought Detroit was bluffing and just made a shit call.
The Lions wanted a starter for cheap and that would have been a solid move for us AND them. They give us Lock AND their #9 OA pick period.
Sometimes the deals you make kill you and sometimes it is the deals you don't make that kill you.
Well, in all fairness to Paton, it sounds like the Lions were also looking for something else in the deal, perhaps a WR ? (thus, the reference to "young offensive core").
It puts Paton on the hot seat in a job he just got. Even if the deal makes sense, you can't do it as new GM out of self preservation.
Paton I think was wanting a rip deal to get street cred at the new gig. Also, if we get a QB, we don't draft a QB, and thus one may fall to him. Coukda been an oblique move like that…
After two seasons in the NFL, Lock still looks like magic beans:
Figured out the Denver offer based on Breer's tidbit:
"The Broncos discussed a pick swap with the Lions that would have equated to a late first-round pick, but it wound up becoming clear to Denver that they weren't playing in the neighborhood where this was going."
Denver offered No. 9 overall & Lock, but wanted both Stafford and the Lions 2d Rd pick, No. 41 overall, in return. Using the JJ trade value chart, that equates to about No. 19-20 overall—which equates to a late 1st Rd pick.
Denver probably figured their offer was the equivalent of WFT's offer of No. 19 overall plus a 3d Rd pick (except they were giving up Lock instead).
Dan Patrick says Denver offered #9 pick and Drew Lock for Stafford
I would've preferred this trade to the one they took from the Rams… A high 1st this year and a cheap starting QB is better than 2 future (most likely late) firsts and an expensive QB IMO
Not a chance. The Lions got a way better deal from the Rams. Goff's taken a team to the super bowl, plus 2 first, and a 3rd. Compared to QB that's done nothing except lose and 1 first rounder. It's not even close.
A high first this year is, by consensus I think, a fair bit more valuable than two low future firsts.
Conversely, Jared Goff is, by consensus, quite a bit better than Drew Lock.
As others have pointed out, it's the value of Goff in the minds of the Lions football brain trust that is the driver here. They clearly see him as a medium-term starter at least. If they wanted a "bridge" quarterback, then Lock + 9 would've clearly been the way to go.
Also, I don't see Goff as expensive at all, especially the back end of his deal. The Lions will have, at worst, a legit starter for a $25MM cap hit while others are starting to hit $40MM+.
They may both be true. According to this, the Broncos submitted several alternative offers:
7 and 9 with Drew Locke has appeal, as you have a young QB and will add then 2 guys out of Parsons, Smith, Waddle if you don't go QB at those slots.
Not real sold on Drew Locke though…he looks very…well…meh.
Funny like a clown?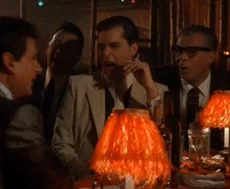 Its the biggest difference between Goff and just about anybody else we were thinking about picking up. With the other guys we are left hoping they can be something they haven't been. With Goff all we are asking is that he do what he's already done.